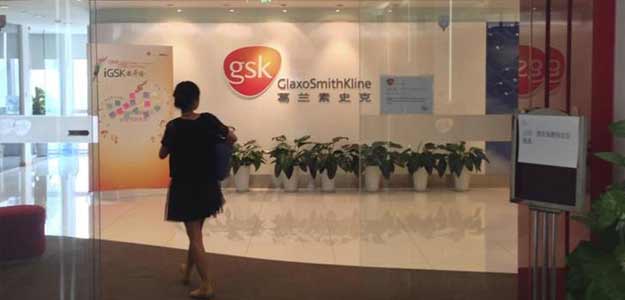 Shanghai:
China will next month put on trial two foreign investigators linked to drugmaker GlaxoSmithKline (GSK), which is facing allegations of bribery, in a closed trial shut to relatives and diplomats, people familiar with the case said.
British national Peter Humphrey and his wife Yu Yingzeng, an American citizen, will on August 7 face charges of illegally obtaining personal information, a family friend who asked not to be identified told AFP.
Britain's Sunday Times newspaper has reported that GSK hired Humphrey to investigate the origin of a sex tape of the former boss of its China division, which emerged just before Beijing launched a bribery probe into the British company.
In May, Chinese authorities accused Mark Reilly, shown in the tape with his girlfriend, of ordering employees to commit bribery, following a 10-month probe. Reilly is believed to be in China after returning to assist in the investigation.
Humphrey, a veteran fraud investigator and former journalist for the news agency Reuters, is the founder of Shanghai-based risk advisory firm ChinaWhys, while Yu worked as its general manager.
A court has barred their son, 19, from attending the trial which was originally planned for July 29 but changed for unknown reasons, the family friend said.
"I'm shocked and upset, and I appeal to the authorities to let me attend. I haven't seen my parents for a year," Harvey Humphrey said in a statement provided by the friend.
The pair were detained in Shanghai last July.
A spokesman for the US Embassy in Beijing, Nolan Barkhouse, confirmed an August trial and that US government representatives were barred from attending, despite a bilateral agreement allowing them to do so.
"We are concerned that US consular officials will not be allowed to attend Ms Yu's trial in August 2014," he told AFP.
The British consulate in Shanghai could not be reached for comment.
Chinese state media have claimed the investigation firm collected, bought or used other methods to obtain information about Chinese citizens including addresses, family members, travel, property and car ownership.
Police say GSK employees bribed hospitals, doctors and health institutions to gain billions of dollars in illegal revenue.
China's healthcare sector is widely considered to be riddled with graft, partly the result of an opaque tendering system for drugs and doctors' low salaries.
The government last year launched sweeping probes into alleged malpractice by foreign companies in several sectors, including the pharmaceutical and milk powder industries.