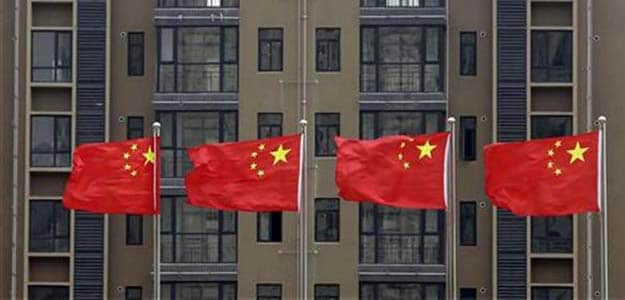 China's economy strode further along the road of recovery from its slowest growth in three years, data for October showed on Friday, as infrastructure investment accelerated and output from the country's factories ran at its fastest in five months.
The uptick in key economic activity indicators last month further cemented the view of many analysts and investors, after signs of a rebound emerged in September data, that China's rebound was now gathering momentum thanks to a raft of pro-growth policies rolled out by the government in recent months.
"It's pretty clear that there is no hard landing risk, that the economy will improve in the fourth quarter and we're going to see 9 per cent year-on-year growth in the first half of next year," Dariusz Kowalczyk, senior economist and strategist for non-Japan Asia, Credit Agricole CIB, told Reuters.
That's a bold call on growth after seven successive quarters of slowing activity dragged the annual rate of economic expansion down to 7.4 per cent in Q3 - its lowest since early 2009 - leaving the world's second biggest economy on track to mark its most sluggish year since 1999.
The benchmark Reuters poll taken in October after Q3 GDP data forecasts first half growth in 2013 of 7.8 per cent, but Kowalczyk is not alone in being above consensus - and being further convinced that October's numbers are a turning point.
"The key question for investors is whether China's economic growth has truly bottomed out," Ting Lu, chief China economist at Bank of America/Merrill Lynch in Hong Kong, wrote in a note to clients.
"Based on October data, especially the 9.6 per cent industrial production growth reading, the answer is firmly 'yes'," said Lu, who expects China's GDP growth to run at an 8.3 per cent pace in the first half of 2013, picking up from a 7.8 per cent rate in Q4.
Risk assets were somewhat less emphatic in their response to numbers that showed upside surprises in industrial output, fixed asset investment - up 20.7 in the first 10 months of the year - and retail sales, up 14.5 per cent in October on the year.
While Asian currencies were broadly steady to firmer and Brent crude and base metals nudged higher, equities were subdued by worries about the risks from the so-called "fiscal cliff" in the United States and fresh concerns about sovereign debt problems in Europe.
"Equities in China are highly correlated with the economic cycle in and I strongly believe that the economic cycle in China justifies higher valuations going forward," Kowalczyk said.
BASE EFFECTS FLATTER
Lu meanwhile cautioned that there is risk of a strong base effect flattering the H1 numbers next year, but points out that infrastructure investment has accelerated solidly since the government began fast-tracking major projects a few months ago, underpinning domestic economic activity.
Lu says total planned investment in newly started projects, a leading indicator of FAI, accelerated to 35.2 per cent year-on-year in October from 31.3 per cent in September.
Despite signs of strength, analysts broadly say that further gains depend largely on the government maintaining its commitment to pro-growth monetary and fiscal policies, even though few economists expect additional action in the near term.
"I don't expect any easing in monetary policy until the end of this year because it would be unnecessary as the economy is recovering," Yao Wei, China economist at Societe Generale in Hong Kong, told Reuters.
Beijing has been fine-tuning economic policy for a year to support growth, and analysts expect that programme to broadly remain in place after a new leadership of the ruling Communist Party is unveiled at a congress that began on Thursday.
Outgoing party chief, President Hu Jintao - almost certain to be succeeded by Vice President Xi Jinping - said in a speech to the congress that China would stick to policies fostering sustainable, long-term economic development with the aim of doubling GDP over the 10 years to 2020.
China has cut benchmark interest rates twice this year, lowered bank reserve ratios three times since late 2011 and made repeated, large-scale liquidity injections into the financial system to underpin slowing growth in the short-term.
NAGGING DOWNSIDE RISKS
Friday's data, key barometers of both domestic activity and output from China's export-oriented factory sector, offered further evidence that policy loosening had worked and had left the authorities with room to do more if necessary.
Consumer inflation eased to its slowest pace in nearly three years in October, with the 1.7 per cent rise from a year ago slower than the 1.9 per cent posted in September. Economists polled by Reuters had expected inflation to hold steady.
Factory-gate prices in October fell 2.8 per cent from a year earlier, a touch faster than the forecast fall of 2.7 per cent but easing from September's 3.6 per cent annual drop, which bodes well for a corporate sector struggling to cope with falling profits due to producer price deflation.
The nagging downside for company earnings of falling producer prices and industrial production still firmly below its double-digit trend, despite the latest uptick, are reasons why Alistair Thornton, an economist with IHS Global Insight in Beijing, believes it is too early to declare that growth has definitively stabilised.
"The bottom line is that the economy remains very sluggish," he wrote in a note to clients. "Over the next couple of months, the economy will most likely continue to bounce off the bottom, although the balance of economic forces is shifting more to the upside than the downside."
Copyright @ Thomson Reuters 2012