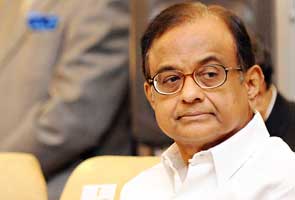 New Delhi:
Former Finance Minister P Chidambaram has appreciated the restrained language of the pre-budget Economic Survey but expressed disappointment over it envisaging a five year period to put in place reforms.

Reacting to the survey tabled in Parliament on Wednesday, he said he was glad that it acknowledged the measures taken by the UPA government on macro stabilisation front and the successes achieved in containing the current account deficit and reducing the fiscal deficit.

"I appreciate the restrained language of the Economic Survey 2013-14 that has resisted the temptation (as the UPA resisted in 2004) to point an accusatory finger at the outgoing government," he said in a statement.

Referring to the chapters on the state of the economy and issues in priority, he said he was glad that the survey has noted several significant developments - the increase in foreign exchange reserves, the decline in WPI inflation from 8.9 per cent to 7.4 per cent to 6.0 per cent and the restoration of exchange rate stability.


"The Survey has correctly placed the slowdown witnessed in the last two years in the global context marked by the Euro crisis, general slowdown of the global economy and the declining growth in the emerging markets and developing economies including China. The Survey has also appreciated the measures taken by the UPA government and the RBI in mid-July 2013, " he said.
Mr Chidambaram welcomed the declaration of the NDA government that "the emphasis of policy would have to remain on fiscal consolidation and removal of structural constraints".
"I am in broad agreement with the 'issues and priorities' identified in Chapter 2, particularly the affirmation of the 'reforms agenda' and the advocacy of the GST and DTC. I also welcome the statement that the 'Indian financial code is on the legislative agenda'."
"However, I am disappointed that the Survey envisages a five year period to 'put in place' the reforms followed by a period within which the economy would fully absorb the new environment. I would urge the Government that has an absolute majority in the Lok Sabha to show a greater degree of urgency and spell out specific steps it will take according to a definite timetable," he added.