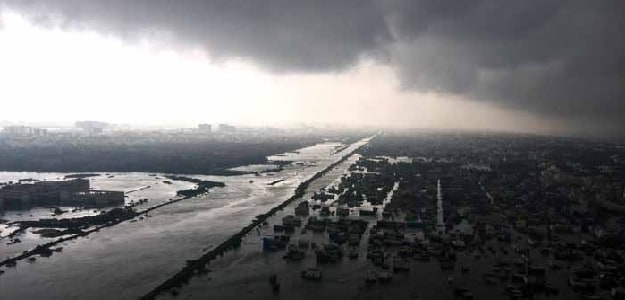 Chennai
: Various corporate houses and banks including TVS Motor, India Cements, Hyundai Motor India Limited and State Bank of India on Tuesday contributed a total of Rs 22 crore towards flood-relief activities in the state, the Tamil Nadu government said.
Top officials from the companies handed over cheques of different sums to Chief Minister J Jayalalithaa, a government statement said here.
Venu Srinivasan, Chairman, TVS Motor, and the Mata Amritnandamayi Mutt contributed Rs 5 crore each while Mallika Srinivasan of TAFE and Joy Alukkas, a popular jeweller, presented cheques of Rs 3 crore each, it said.
India Cements' N Srinvasan and HMIL managing director YK Koo gave Rs 2 crore each while SBI and City Union Bank contributed Rs 1 crore each, the government said.