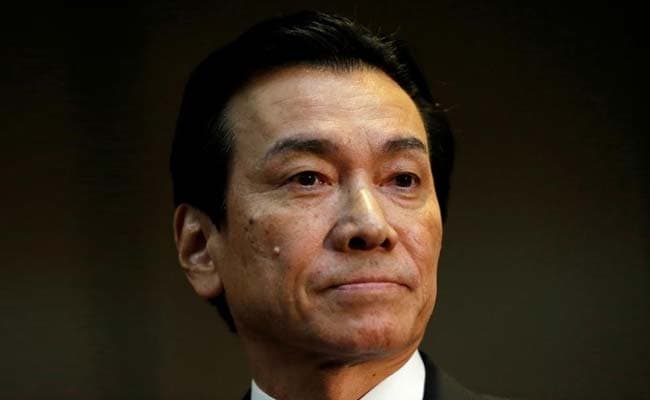 Highlights
Toshiba would book a $6.3 billion loss related to its US nuclear business
Analysts are speculating that Toshiba will have to file for bankruptcy
Toshiba makes everything from televisions to nuclear reactors
Tokyo:
The chaos at Toshiba, the Japanese corporate giant, deepened Tuesday, with its chairman resigning and the company saying it would book a $6.3 billion loss related to its U.S. nuclear business.
Analysts are now speculating about the possibility that Toshiba, which employs almost 200,000 people in Japan and has significant investments in the United States, will have to file for bankruptcy.
"This is one of Japan's historic corporations and it's very important to the Japanese economy, so this could be very significant for Japan," said Tom O'Sullivan, a Tokyo-based energy analyst. "It would even impact Japan's sovereign credit rating if there's a knock-on effect."
The news came a day after government statistics showed that the Japanese economy grew by an anemic 0.2 percent in the three months to December, the third consecutive quarter that growth in the world's third largest economy had slowed.
Toshiba executives were due to deliver the company's quarterly earnings announcement Tuesday - the deadline for the Tokyo Stock Exchange rule to report earnings within 45 days - but they failed to show up. Instead, the company said that it was "not ready" to make the announcement and asked for another month to file.
The company's shares fell 8 percent in local trading Tuesday.
Then, after the stock market had closed, Toshiba said that it would take a $6.3 billion hit related to Westinghouse's acquisition in December of Stone & Webster, a nuclear construction business, from Chicago Bridge & Iron in December.
Shigenori Shiga, its chairman, would step down Wednesday to take responsibility for the losses, the company said.
Toshiba, which bought a majority stake in Pennsylvania-based nuclear power company Westinghouse in 2006, earlier said that it had received internal information late last month about irregularities during the acquisition. It had learned that controls at Westinghouse had been "insufficient" and that the company had used "inappropriate pressure" to make the acquisition.
"We concluded on Monday afternoon that we need further research on the internal reporting . . . and its impact on financial results," the company said in a statement, adding that its lawyers and an independent auditing firm were still poring over the details.
Japanese media reported that the delay was due to a disagreement between Toshiba's management and its auditors. O'Sullivan, the analyst, said he thought there had probably been a dispute about whether to issue "going concern" notice, often a precursor to liquidation or bankruptcy.
"My guess is that the auditors wouldn't sign off on the accounts with a going concern order," he said.
The Nikkei business newspaper, which has a record of eerily precise leaks from Japanese companies, had earlier reported that Toshiba would say it faced "material uncertainty" about its prospects for remaining in business.
Toshiba, which makes everything from televisions to nuclear reactors, has had a rocky few years. In 2015, it was discovered to have exaggerated its profits, leading to wide-ranging restructuring and asset sales.
This has compounded huge problems with its international business. The company has been trying to deal with huge cost overruns at its at nuclear plants in Georgia and South Carolina. Although it says it will finish building those reactors, its has curtailed expansion plans in the U.K. and elsewhere.
The company's market capitalization has already plummeted by $7 billion to sit at the end of Tuesday at about $8 billion, and it is reportedly considering selling some of its profitable businesses, including its memory chip arm, to help stem the losses.
(c) 2017, The Washington Post
(This story has not been edited by NDTV staff and is auto-generated from a syndicated feed.)