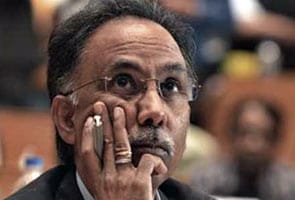 Bangalore:
"Change is a part of life" were the parting words of S D Shibulal, the outgoing chief executive of Infosys who started the IT company with six friends over three decades ago.

The last of seven co-founders to hold the CEO position at Infosys, Mr Shibulal will pass the baton to Vishal Sikka, former board member of German software giant SAP.

Mr Sikka officially takes charge from August 1.

Announcing Infosys' results on Friday as CEO and managing director for the last time, Mr Shibulal said he was leaving behind a stronger firm.

"I believe life changes and it is a part of life. But, it has been a great ride."

Recounting the different problems the IT major was facing when he took over in August 2011, he said the firm has left behind the tough times.

"We were coming out of an economic crisis and our customers were tentative in their decisions. The macroeconomic conditions were uncertain. We were faced with trailing business momentum and were dealing with multiple internal challenges, employee retaliation cases," Mr Shibulal said.
"Today these challenges are behind us."

When asked if he could have had a better farewell, he said, "I have no regrets...I am not a person who believes in hindsight."


Infosys reported a healthy 21.6 per cent increase in consolidated net profit at Rs 2,886 crore for the quarter ended June 30 against a net profit of Rs 2,374 crore for the corresponding quarter a year ago. Consolidated revenue for the reported quarter was up 13.3 per cent at Rs 12,770 crore from Rs 11,267 crore in the year-ago period. (
Read full story
)
Listing the achievements of Infosys during his tenure, Mr Shibulal said the margins of the company were moving in the right direction.
"A US court has dismissed the law suit filed by the employees and we have settled all others. We have revamped our compliance regime and have won five large outsourcing deals amounting to 700 million dollars TCV (total contract value)," he said.
"We made a strategic acquisition of Lodestone to increase our presence in consultancy in Europe and doubled our revenue growth in FY 14 compared with FY 13."
He also said that Infosys' clients had remained intact and it had not lost a single client due to these challenges.
"Going forward, I believe that I am leaving a stronger Infosys behind," he said, adding, "I wish Vishal and his team the very best."
Mr Sikka is the former chief technology officer (CTO) of SAP AG and has served as a member of its executive board.