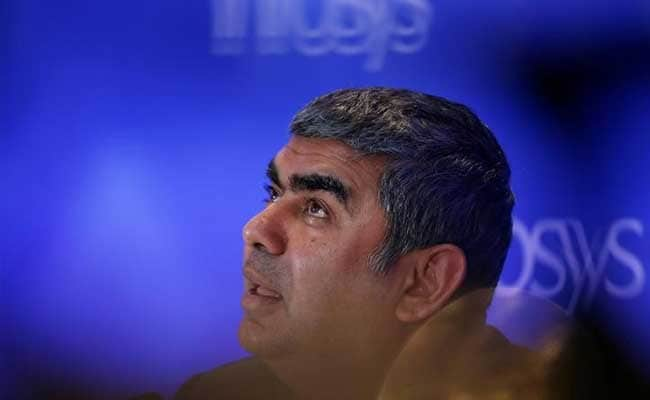 Bengaluru
: Infosys chief executive officer Vishal Sikka has said that transforming culture of a company is "difficult" but the challenge is to transition "without losing values" and "ethos". He also said transformation of a company has been the biggest challenges he faced as a business leader.
The comments come against the backdrop of a recent public spat between Infosys founders and board members over alleged governance lapses.
The founders had raised concerns over Mr Sikka's steep compensation hike and expensive severance packages of former executives Rajiv Bansal (CFO) and David Kennedy (general counsel).
"It is very, very tough. Everybody says it is tough, but when you do it in reality, when you exercise it, you realise that it is much more difficult than it seems," said Mr Sikka when asked about transforming the culture of an organisation to become innovative.
He was speaking at a discussion conducted by Wharton School.
Acknowledging the role played by co-founder N R Narayana Murthy, Mr Sikka said that having a culture of learning always helps.
"We had that - it comes from our founder Murthy... He used to talk about 'learnability', the ability to learn, as one of the key hiring criteria," he added.
Talking about challenges he faced as a business leader, Mr Sikka said transformation of a company has been the biggest.
"I think the biggest challenge is ensuring that we transition ourselves to a new generation without losing our values, without losing our ethos," he said.
Mr Sikka, who has been steering Infosys into expanding focus on newer areas like artificial intelligence (AI) and automation, said these new technologies present both challenges and opportunities.
"If we sit still, there is absolutely no doubt that our jobs are going to be wiped out by AI - 60-70 per cent over the next 10 years, or maybe less than 10 years, of the jobs that we do today are going to be replaced by AI unless we continue to evolve ourselves, unless we continue to develop better technology and faster automation," Mr Sikka said.
However, the work on artificial intelligence so far is largely focused on the consumer world and the enterprise world is wide open, rich with applications, he added.