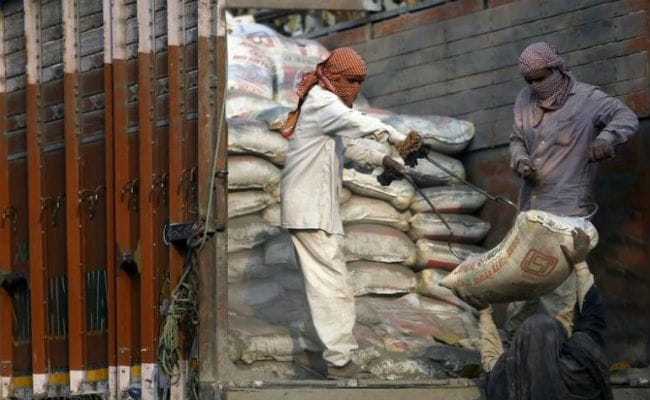 New Delhi
: Cement manufacturers have moved the Competition Appellate Tribunal (COMPAT) against a Rs 6,700 crore penalty slapped by the Competition Commission of India (CCI) for indulging in cartelisation.
In August, fair trade regulator CCI had slapped the penalty of over Rs 6,700 crore on 11 cement firms including ACC, Ambuja, Ramco and JK Cement, as well as industry body Cement Manufacturers Association (CMA), for indulging in cartelisation.
In a regulatory filing on Thursday, ACC Ltd said, "Some cement manufacturers including the company had filed an appeal before COMPAT against CCI order (August 31, 2016), Whilst admitting the Appeal, COMPAT has passed a similar order as was passed in 2012 in the same matter, directing Appellants including the firm to deposit 10 per cent of penalty - Rs 114.79 crore - by way of a fixed deposit with a lien in favour of the CCI."
Earlier also, as per directions of COMPAT, ACC had placed the same amount as fixed deposit with a lien in favour of CCI, it added.
"Accordingly, a status quo has been restored in matter. The company was legally advised that it has a strong case on merit and the same legal position continues as on date," said ACC, part of the Swiss cement giant LafargeHolcim.
In the August 2016 order, apart from penalising the CMA, the competition watchdog had directed all the firms to "cease and desist" from indulging in any activity relating to agreement, understanding or arrangement on prices, production and supply of cement in the market.
This order was passed by CCI following directions issued by the Tribunal, which had remanded the matter involving the cement firms to regulator for passing fresh orders. The Tribunal had also set aside fine on the 10 firms imposed earlier.
CCI has this time imposed a fine of Rs 1,147.59 crore on ACC, while penalties on Jaiprakash Associates and Ultratech are Rs 1,323.60 crore and Rs 1,175.49 crore, respectively.
The fines on other firms are Rs 274.02 crore (Century), Rs 187.48 crore (India Cements), Rs 128.54 crore (J K Cements), Rs 490.01 crore (Lafarge), Rs 258.63 crore (Ramco), Rs 1,163.91 crore (ACL) and Rs 167.32 crore (Binani).
CMA faces a fine of Rs 0.73 crore and through a separate order, the regulator had slapped a Rs 397.51 crore fine on Shree Cement Ltd for unfair business practices.