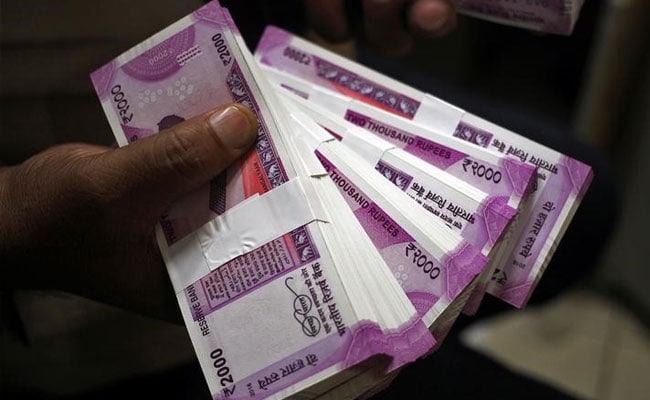 Highlights
There is a huge gap of currency notes in the system, said an official
The RBI is not supplying notes as per the requirement, he added
He believes relaxation in withdrawal limit is unlikely after December 30
It will take two to three months to completely restore the pre-November 8 cash situation, a top official of a bank officers' union told NDTV Profit. "It will take a long time. Maybe by February or March we will be able to restore our situation," said Harvinder Singh, General Secretary of All India Bank Officers' Confederation (AIBOC), which has 2.8 lakh bank officers under its ranks.
Giving a picture of ground reality, Mr Singh said, "There is a huge gap of currency notes. The Reserve Bank is not supplying as per the requirements of the banking industry... The limit of Rs 24,000 withdrawal per account per week or withdrawal of Rs 2,500 from ATMs...we are not able to meet even those requirements."
"If a public sector bank is getting 20 lakh to 30 lakh rupees, it will not be able to (give) Rs 24,000 to even 100 customers."
Prime Minister Narendra Modi on November 8 announced the government's decision to scrap Rs 500 and Rs 1,000 banknotes in a bid to flush out black money, which took away nearly Rs 15.44 lakh crore out of the currency in circulation. But so far banks have only been able to disburse nearly Rs 6 lakh crore to the public, the RBI said in its latest release.
Mr Singh said that there is a very remote possibility of the RBI easing withdrawal restrictions after December 30, which is the deadline for making cash deposits in now-defunct currency.
"There is no chance that that after 30th of December, these limits will be scrapped and the earlier situation will be restored," he said. "It will depend on the supply of currency notes by the RBI, which will decide the restoration of the situation."
Mr Singh said that the cash situation has improved in big cities. "But in smaller towns there are a lot of problems. The feedback from the rank of file of officers is not good."
Mr Singh said that the RBI may relax the withdrawal limits after a month but to restore the pre-November 8 situation, it will take two to three months.
He also urged the central bank to disclose the position of cash supply, city-wise and bank-wise. He said that the bias is in the favour of private sector banks.