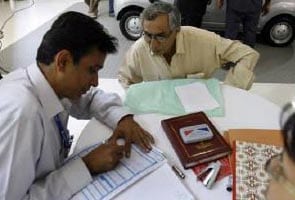 Most of us prefer to get our car purchases financed. Car loans can be easily availed through either your own bank or even other banks. However, there are a number of frequently asked questions regarding car loans. Here are top ten of those answered.

1) How to get a car loan?

You can compare the best offers from various banks and apply online within no time. You will be approached by the bank staff later to process the loan as per your eligibility.


2) How much loan will I be eligible for?

A lot of financial institutions offer up to 90 per cent of the car value as auto loan. However, the final value might vary with lender. They check factors such as vehicle cost, type and value in second hand market while deciding the amount of loan to offer. Some banks might even lend 100 per cent of the car value.

3) What are the documents required and what is the processing time?

Like any other product, you would require to submit your identity, address and income proofs along with the loan application. After submission of the documents, it takes about 3-7 days for processing the loan and getting it sanctioned.

4) Can interest rates be negotiated?

Yes, interest rates for car loans are not fixed. They can be negotiated. If you are loyal customer to a bank and have made regular payments for previous loan(s), they might consider and revise the existing interest rate for you.

5) Is there an option in choosing type of interest rate?

There are two types of interest rate offered - fixed and floating just like a home loan. You can choose the bank which offers the one you need.


6) What is the tenure for car loan?
Typical tenures for car loans range from 1-5 years. You can opt for a lower tenure loan if you can service a higher EMI (equated monthly instalment) or a higher tenure loan if you cannot afford high EMI. Some lenders also offer loan tenure up to 7 years.
7) Will my loan application be rejected?
There are chances of your loan application getting rejected if you have a bad credit score. This might happen if you have applied for loans/credit cards multiple times, defaulted on EMI payments, etc. If this is the first loan application, other factors such as income, organization, etc. will be considered.
8) How to pay EMIs? What about pre-payment?
You can pay EMIs either through post-dated cheques or request the bank to debit your account every month through ECS (electronic clearing system) option. In car loans, though you are not allowed to make part payments, you can pre-pay the entire loan after 6 months to 1 year. However, make sure you check with your bank upon this rule. If you pre-pay before this period, there will be a penalty of 2-4 per cent on the outstanding amount.
9) What if I don't pay EMIs on time?
You need to make EMI payments regularly. Most of the banks allow you to miss one or two payments. However, beyond that you may be treated as a defaulter. They would have the authority to seize your vehicle. Also, in case you default on the payment, your credit score will also take a hit and reduce your chances of loan eligibility in the future.
10) Can I get loan to purchase a used car?
Yes, financial institutions offer loans to purchase used or second hand cars. However, interest rates would be slightly higher for such vehicles. Other factors such as repayment capacity, car value, etc. would be considered as they do for a new vehicle.
InvestmentYogi.com is a leading personal finance portal.
Disclaimer: All information in this article has been provided by InvestmentYogi.com and NDTV Profit is not responsible for the accuracy and completeness of the same.