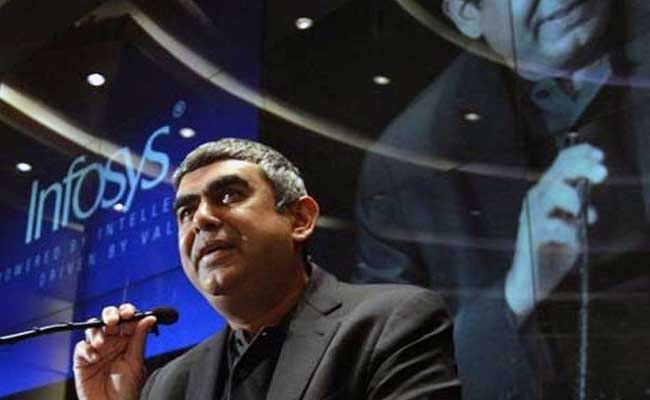 New Delhi:
Vishal Sikka today said he took the decision to quit as the CEO of Infosys as it was difficult to carry out his job while constantly defending against unrelenting, malicious and increasingly personal attacks. Sikka has been in the midst of a public tussle between the management and founders with the latter making allegations of lapses in corporate governance. "I cannot carry out my job as CEO and continue to create value, while also constantly defending against unrelenting, baseless/malicious and increasingly personal attacks," he said in an email to employees.

Sikka added that after much contemplation, he has decided to leave "because the distractions, the very public noise around us, have created an untenable atmosphere".

Co-founder NR Narayana Murthy and others had questioned the high compensation paid to Sikka and also severance package to certain former executives.

Also, an anonymous letter was sent to Securities and Exchange Board of India and the US Securities and Exchange Commission earlier this year, alleging that the Israel-based Panaya acquisition was overvalued and that some Infosys executives may have benefited from the deal.

While an independent probe exonerated the board of any wrong doing, Murthy kept the pressure on, seeking making public the full contents of the investigation report.

Stating that the decision had weighed on him as he wrestled the pros and cons, Sikka said he was clear in his decision.

He stressed that life is too short to "engage in battles of opinions in the public" that takes critical time and focus away from the business and adds to the eardrum buzz.


"I was, and remain, passionate about the massive transformation opportunity for this company and industry, but we all need to allow the company to move beyond the noise and distractions," he noted.
Sikka said he needs to move forward and return to environment of respect, trust and empowerment, where he can take on new "lofty challenges".
On whether he had any regrets during his three-year association with Infosys, Sikka said the answer is a "clear no, not for a second".
"However difficult the noise of the last several months has been, I wouldn't trade our time together for anything," he said.
(This story has not been edited by NDTV staff and is auto-generated from a syndicated feed.)