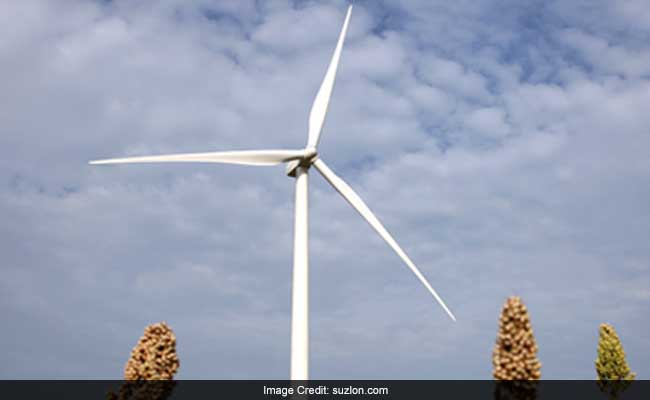 Canadian Solar Inc. and China's Unisun Energy Group bought 49 percent stakes in solar projects being developed by Suzlon Energy Ltd.

Suzlon's stock rose the most in a month on Wednesday, climbing as much as 6.7 percent to 15.31 rupees a share. It closed 2.8 percent higher, at 14.75 rupees a share, following its statement that the deals will provide solar farms in southern India with the top-tier technologies and financing needed to begin operating in the 2017 financial year.

Canadian Solar bought a 49 percent stake in two 15-megawatt solar projects in Telangana, Suzlon said in a statement on Wednesday. Unisun Energy took a 49 percent stake in a third 15-megawatt project, the Pune, India-based company said.

Suzlon, India's second-largest wind turbine maker, won the right to build 210 megawatts of solar projects at an auction in January. The award included a 100-megawatt project, a 50-megawatt project and four 15-megawatt projects in Telangana. Suzlon has now found equity partners to share in 145 megawatts of development costs.

"These projects mark our first investment in the Indian solar sector and shall contribute to our global pipeline of 2.4 gigawatt of projects in late-stage development," Canadian Solar Vice President Steve Iyer said in the statement.


Project details include:
The Canadian Solar projects have 25 year power purchase agreements with a tariff of 5.54 rupees a kilowatt-hour The Unisun Energy project has a 25 year power purchase agreement with a tariff of 5.51 rupees a kilowatt-hour Unisun Energy, which already has 18 megawatt capacity in Telangana, can buy the balance of the project in the future in accordance with relevant rules and regulations Suzlon will be responsible for project commissioning and to provide operation and maintenance services for a period of 25 years.
© 2016 Bloomberg L.P
(This story has not been edited by NDTV staff and is auto-generated from a syndicated feed.)