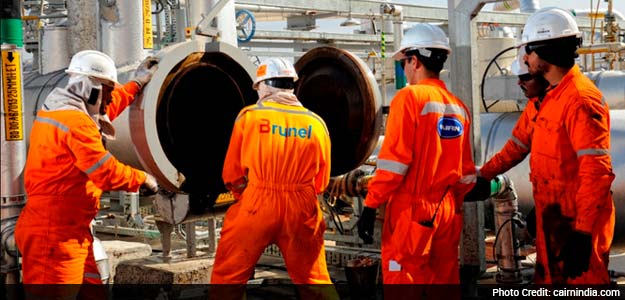 New Delhi:
Vedanta Group's Cairn India will pay one per cent of net profit as commission to its non- executive directors, including mining baron Anil Agarwal's daughter Priya and brother Navin, over and above their sitting fees.
The Board of Cairn India, which operates the nation's biggest onland oilfield in Rajasthan, comprises eight directors, seven of whom are non-executive. Of these, four are independent directors.
The company has moved a special resolution for approval by its shareholders at its annual general meeting on July 21 for payment of "a sum not exceeding 1 per cent (or such other percentage, as may be permissible under law) of the net profits of the company per annum" as commission to non-executive directors.
The Companies Act of 2013 provides for a company paying remuneration to its non-executive directors by way of commission if it is approved by the company at the general meeting.
Cairn's shareholders at the AGM held on August 18, 2011, had approved the remuneration payable to non-executive directors by way of commission not exceeding 1 per cent of net profits for 5 years commencing from April 1, 2011. This ended on March 31, 2016.
In a notice to shareholders, Cairn said it is seeking nod for future payments of commission to the non-executive directors.
"Considering the rich experience and expertise brought to the board, it is proposed that remuneration not exceeding 1 per cent of the net profit of the company... be continued to be paid and distributed among the non-executive directors," the notice said.
Such payment will be in addition to the sitting fees paid to the directors for attending board and other meetings.
Cairn board comprises Agarwal's brother, Navin, as the chairman and non-executive director. Anil's daughter Priya, 26, is also a non-executive director. His trusted lieutenant Tarun Jain too is on the board as a non-executive director.
Independent directors include Edward T Story, Aman Mehta, Omkar Goswami and Naresh Chandra.
In 2015-16, Cairn paid all the four independent directors Rs 75 lakh each as commission, according to its latest annual report.
They also got Rs 6.5 lakh to Rs 9 lakh as sitting fees. Navin Agarwal got Rs 4 lakh as sitting fee while his neice Priya earned Rs 1.5 lakh.
Non-executive directors get a sitting fee at the rate of Rs 50,000 for each board/committee meetings attended.
According to the annual report, Mayank Ashar was paid a base salary of Rs 7.5 crore plus perquisites of Rs 5.9 crore and retirement benefit of Rs 78 lakh. Ashar recently announced
his resignation as CEO, effective June 5.
"There is no change in the remuneration paid to Mayank Ashar other than the performance bonus of Rs 2.41 crore paid during the year 2015-16," it said.
Cairn said its Chief Financial Officer Sudhir Mathur got a 6.7 per cent hike in salary in 2015-16 while remuneration for Neerja Sharma, Director Assurance & Communication and Company Secretary, increased by 21.8 per cent.
"The percentage increase in the median remuneration of employees in the financial year was 10.4 per cent," it said.
(This story has not been edited by NDTV staff and is auto-generated from a syndicated feed.)