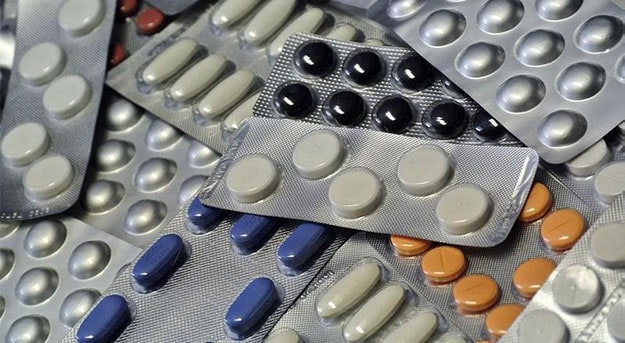 Mumbai: Drug maker Cadila Healthcare Ltd said on Tuesday it launched in India the first biosimilar version of the anti-inflammatory medicine adalimumab, the world's top-selling drug, at a fifth of its US price.

The drug's branded version is sold under the name Humira by US firm AbbVie Inc, and costs $1,000 for a vial in the United States. Humira had sales of $3.26 billion in the quarter ended September, accounting for 65 per cent of AbbVie's total revenue.

A price of $200 a vial would still keep the drug out of reach for most people in India, where more than 70 per cent of the population lives on less than $2 a day and health insurance is scarce.

Biosimilars are cheaper copies of biotech drugs - medicines made from proteins and other large molecules.

Cadila expects sales of between Rs 100 crore ($16.16 million) and Rs 200 crore from its biosimilar of Humira in the Indian market, deputy managing director Sharvil Patel told Reuters.

The company will launch its version under the name Exemptia for treating diseases such as rheumatoid arthritis, juvenile idiopathic arthritis, psoriatic arthritis, and ankylosing spondylitis.
About 12 million people in India suffer from these disorders, Cadila said in a statement.

"We are working towards being among the first wave of the launch of this drug's biosimilars globally," Mr Patel said. He also said he does not expect any domestic competition on the drug "in short term".

The company expects to launch the medicine in the United States in 2019, he said.


Humira's US patent will expire in late 2016 and AbbVie has said it will take years for other drug makers to develop and win approval for their own generic versions.
Cadila has meetings scheduled with the US and Europe regulators next year, Mr Patel said. "It's a very attractive market, there are many, many companies working on this product."
Biosimilars are expected to account for about one quarter of the $100 billion worth of sales stemming from off-patent biological drugs by the end of the decade, a study compiled by Thomson Reuters BioWorld said in September.
Several hundred companies around the world are chasing the biosimilars market, including Indian generic drug makers Dr Reddy's Laboratories Ltd, Cipla Ltd and Lupin Ltd.
Shares in Cadila Healthcare, on Tuesday, ended at Rs 1576.05 apiece on the BSE, down 0.63 per cent from the previous close.


($1 = 61.8800 rupees)
Copyright @ Thomson Reuters 2013