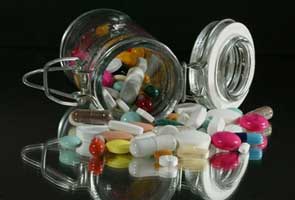 Cadila Healthcare (Cadila) shares jumped as much as 6 per cent to Rs 2040 on Wednesday after the company announced a stock split today.
In a release to exchanges the drug maker said, "Board of directors of the company at its meeting held on August 12, 2015, has considered and approved the sub-division (split) of one equity share of the company having a face value of Rs 5 into five equity shares of face of Rs. 1 each."

Post the stock split liquidity in the stock will increase and it will attract more retail investors to invest in the stock, who were otherwise not investing in the stock on account of its high per share value, analysts said.

Meanwhile, Cadila also reported its earnings for the June quarter, which was broadly in-line with Street estimates.

Cadila's consolidated net profit increased 47 per cent annually to Rs 353 crore, while its revenues registered an annual growth of 22 per cent to Rs 2,501 crore.

Cadila had reported a net profit of Rs 240 crore on sales of Rs 2,050 crore in the June quarter of previous fiscal.

Cadila's sales growth was driven by 37 per cent increase in its US formulation business, the company said.

Cadila shares closed 5.16 per cent higher at Rs 2017.30 compared to 1.33 per cent fall in the broader Nifty.