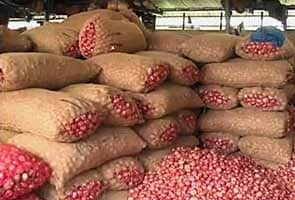 New Delhi:
In order to check prices of onion and potato, the Cabinet Committee on Economic Affairs (CCEA) is likely to consider on Wednesday a proposal to impose stock holding limits on these two commodities and curb hoarding.
At present, stock limits are imposed for pulses, edible oils and oilseeds till September 2014 and till November for rice and paddy.
"The CCEA meeting is scheduled for tomorrow. A proposal to impose stock limits on storage, movement and distribution of onion and potato is on the agenda," sources said.
The proposal moved by the Consumer Affairs Ministry aims to enable state governments take effective de-hoarding measures under the Essential Commodities Act, 1955 and help tackle the problem of rising prices and improve the availability of onion and potato to the general public, they added.
The West Bengal, Delhi and Chhattisgarh governments have already sought permission to impose stock limits on these two key kitchen staples.
Meanwhile, the state governments have also been asked to take stern action against hoarding and black marketing.
The government is taking various measures to control prices of onion and prices, which have risen in the past few days in anticipation of below normal monsoon despite sufficient supply of these two commodities in the country.
In the national capital, the retail price of onion is in the range of Rs 25-30 per kg while the wholesale price is Rs 18.50 per kg. Similarly, retail rate of potato is Rs 27 per kg and wholesale price is Rs 16.75 per kg.
Onion production is estimated to have risen to 192 lakh tonnes during 2013-14 crop year (July-June), from 168 lakh tonne in 2012-13.