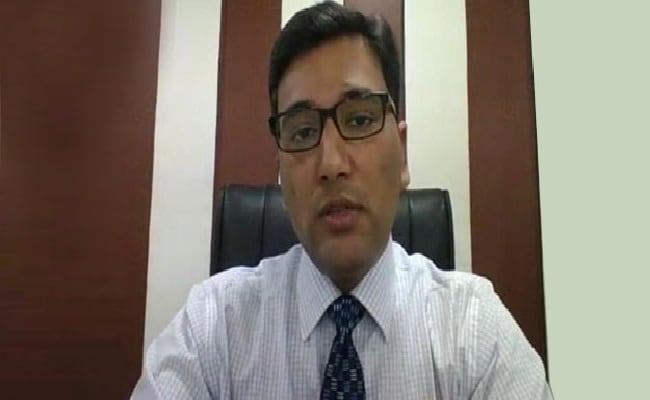 Nifty is likely to trade in range between 8,850 and 8,750 in next two trading sessions and any break out or break down would be seen after the US Federal Reserve meeting, says, Aditya Agarwal, head technical research at Way2wealth. More or less markets are looking positive and it does not look like the Nifty will break 8,700 on the downside, adds Mr Agarwal.
Stock Talk
Buy
Reliance Industries:
The stock has given a breakout above Rs 1,070-1,075 after two years. Some additional buying is visible and after a long time structure for Reliance Industries is looking positive. Investors who are holding should continue to hold and fresh buying can be initiated on dips around Rs 1,030-1,040 with stop loss at Rs 990 for target of Rs 1,250-1,300.
Buy
UPL Ltd:
Stock has already seen a decent rally from Rs 500 to Rs 720. Now, the stock is likely to consolidate and it can go down to levels of Rs 640-630. However, overall structure is positive and if it goes down to Rs 640-630 then investors can buy with stop loss at Rs 590 for target of Rs 720 in the short term.
Buy
Apollo Tyres:
The stock is trading close to it resistance level of Rs 225-230 and it can see a minor correction. However, overall structure is positive and investors can buy this stock on dips around Rs 215 with stop loss at Rs 199 for target of Rs 240-250 in short term. Those who have positions at lower levels should continue to hold Apollo Tyres.
Hold
Ceat:
The stock is trading close to its resistance zone of Rs 1,140. At current juncture fresh longs should be avoided and those holding the stock should continue do so because once it breaks above Rs 1,150 it can go up to Rs 1,300.
Avoid
IndusInd Bank:
The stock is trading in a range between Rs 1,150 and 1,250. Currently the stock is in middle of this range so it is in no trade zone and investors should avoid this stock. However, if the stock dips towards Rs 1,170-1,180 then traders can buy for target of Rs 1250.