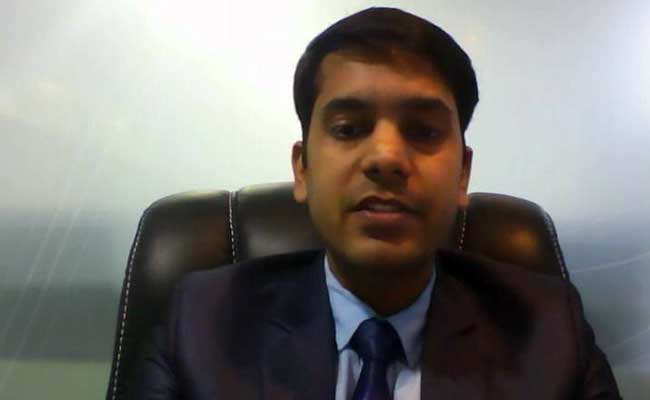 Fresh longs in Nifty should be created only if it moves above 8,550 and if it breaks below 8,480 on the downside, it can fall to 8,400 levels, says Sumeet Bagadia, associate director at Choice Broking. At present it is best to avoid trading Nifty at current levels as the markets are likely to see highly volatile trading sessions in next 1-2 days, adds Mr Bagadia.
Stock TalkHold Ceat Ltd:
The stock gave a breakout in Tuesday's session and is headed towards Rs 1,340-1,350. Those who have positions at lower levels should continue to hold this stock for target of Rs 1,350-1,360 and fresh longs should be initiated only on dips around Rs 1,270.
Buy Apollo Tyres:
The stock has started its upmove and traders can buy this stock above Rs 200.
Accumulate Sun Pharma:
It is too early to say whether the stock has bottomed out or not. It can go down to Rs 580 but current levels are good enough to accumulate Sun Pharma. Investors should start accumulating Sun Pharma for target of Rs 750-800.
Buy Aurobindo Pharma:
The stock is much better positioned as compared to Sun Pharma in the pharma space. Aurobindo Pharma is near its 200-DMA of Rs 760 and a close above Rs 760 will be positive for this stock and can it move up swiftly to Rs 850-900.
Buy Tata Motors:
The stock is a highly volatile counter and it immediately faces resistance around Rs 540. Fresh buying should be done only above Rs 540 for target of Rs 570.
Buy JSW Steel:
The stock has staged a pullback rally after correcting in last couple of weeks wherein the stock fell from Rs 1,820 to Rs 1,570. Meanwhile, the stock faces resistance around Rs 1,680 and if it moves above Rs 1,680 it can go up to Rs 1,750-1,780. Traders can buy this stock only above Rs 1,680.
Buy SREI Infrastructure:
The stock is looking strong and is headed for Rs 95-98. Investors can hold longs with trailing stop loss at Rs 87 and fresh buying can be done at the current market price with stop loss at Rs 82 for target of Rs 95.
Buy BHEL:
The stock is looking good on charts and investors can buy BHEL on dips or at current market price for target of Rs 155-160 with stop loss at Rs 135-136.
Buy UPL Ltd:
The stock looks good on charts and investors can buy this stock for an immediate target of Rs 720-730.
Disclaimer: Investors are advised to make their own assessment before acting on the information.