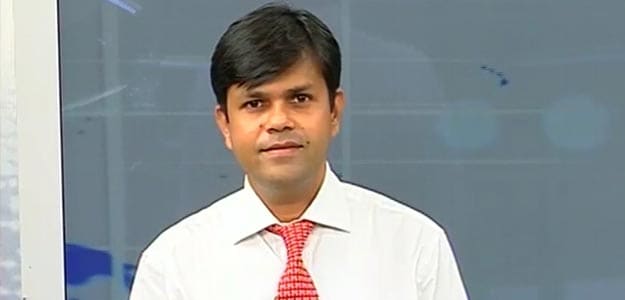 The Nifty is likely to make a low of 7,620-7,630 if it fails to hold 7,725-7,730 levels, says Shrikant Chouhan, technical analyst with Kotak Securities. However, if the Nifty has to move higher, then it should cross 7,850-7,860 in next two trading sessions, he added. (Watch video)

Stock Talk

Avoid Dr Reddy's Labs: The stock made multi-top around Rs 4,300-4,400 and the way it has fallen with good volumes indicates that it is still not stabilizing. Stay away from Dr Reddy's Labs and any rise should be used to exit long positions.

Buy Arvind Ltd: The stock faced a resistance at Rs 290-295, but on Thursday it broke above Rs 296. Buy Arvind for target of Rs 340-350. Rally in Arvind will also lead to buying in other textile stocks.

Buy Bajaj Auto, Hero MotoCorp: Both these stocks are close to resistance levels. Buy Hero MotoCorp and Bajaj Auto from three months perspective.

Buy Tata Motors, Maruti Suzuki: These stocks are also close to their respective resistance levels. Maruti Suzuki is failing to cross Rs 4,600-4,700, likewise Tata Motors is close to its important levels of Rs 420. Some correction is not ruled out, however one should buy these stocks on dips.

Buy Tata Motors DVR: This stock has strong base near Rs 270 levels and it can go up to Rs 340-345 in the next two trading sessions.


Buy
Havells India
: This stock is beneficiary of seventh Pay Commission. The stock has made multiple bottom around Rs 245 levels and has resistance around Rs 280. One can buy Havells with stop loss at Rs 250 for target of Rs 280.
Buy
DLF
: The stock is in a correction mode and has important support near Rs 95-96 levels and if it holds these levels then it will sharply bounce back to Rs 130-140.
Buy
Interglobe Aviation
: The stock is heading for levels of Rs 1,250-1,300. The stock has support around Rs 1,080-1,090 levels. One should buy this stock near Rs 1,080-1,090.
Buy Jet Airways, SpiceJet: Both the stocks can showcase descent upside. Jet airways can go up to Rs 650-670 while the SpiceJet can go up to Rs 80-85.

Buy Logistics stocks: Logistics stocks like Gati, Allcargo and Gateway Distriparks (GDL) are able to hold their lows post the correction. One should look to add these stocks as the next leg of rally in mid-cap space will be led by these stocks.

Sun Pharma, Lupin: Underperformance will continue in these stocks mainly because of price correction. However, bounce is expected in next two months tenure. Downside is limited from here on and at the same time these stocks can showcase upmove of 25 per cent.

Avoid Infosys, TCS: Both Infosys and TCS are showing a breakdown formation. A major fall is not expected but the upside is limited and the downside is not clear in these stocks. One should avoid large-cap IT stocks and should look at buying mid-cap IT stocks like Sonata Software, Geometric Ltd and KPIT Cummins.