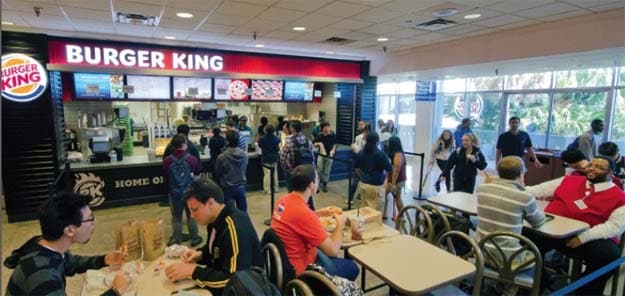 Burger King has received pre-orders for 1,200 'Whopper' burgers, even before the launch of its first store in India. The American burger giant opens its doors in the country at noon, this Sunday, November 9 at New Delhi's Select City Walk mall.
Burger King India in a tie-up with e-commerce major eBay was offering customers a chance to pre-order their chicken, mutton or vegetarian 'Whopper' burgers at a special promotional flat price of Rs 128 (inclusive of taxes) between November 3-5.
According to eBay, 540 chicken, 380 mutton and 240 vegetarian 'Whoppers' have been sold.
Burger King India on Thursday said that there will be a separate queue for customers who ordered their burgers online through eBay.
"Good news for all the WhopperShoppers- we will have a separate queue for everyone who booked the Whopper on eBay India! See you all there on the 9th!" it said on its official Facebook page.
However customers, suggested on its Facebook page, that with over a thousand orders, one queue may not be enough and the store should have multiple queues for those who ordered online.
Customers who ordered their burgers on eBay would receive a coupon via courier, which they have to present at the store to get their burgers. As part of the promotional offer they will also get a free 'Whopper' t-shirt along with their burger.
However, Burger King India's menu will not have any beef options, it had earlier clarified.

"We have a wide range of options you'll love. We do not have beef on our menu but our options will certainly delight you," it said in an earlier thread on its official Facebook page.
Founded in 1954, Burger King is the world's second largest burger chain after McDonald's and has 13,000 stores across 98 countries.