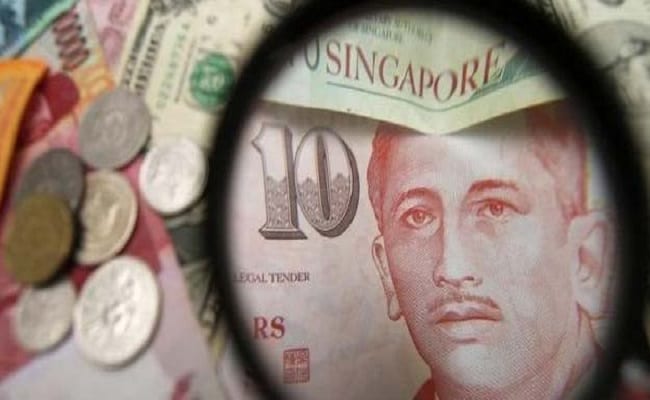 Singapore
: The Union Budget 2017-18 has sent a positive signal to the global investor community looking for infrastructure opportunities in India, industry experts in Singapore said on Thursday.
Along with experts interpreting the Budget, Girija Pande, chairman of Singapore-based Apex Avalon Consulting Pte Ltd, also applauded the decision to abolish the Foreign Investment Promotion Board (FIPB), saying it had "long outlived its utility and was a hurdle to large foreign investments into India".
Noting the massive infrastructure investments announced in the Budget, he said: "This will create opportunities for many companies."
These investments would create opportunities for both domestics and foreign companies to supply equipment and services profitably in this massive infra-modernisation plans, said Mr Pande, a business veteran working with global investors on India.
Infrastructure spending, managing contracts, disputes and support for housing raises investors' confidence in India, according to Singapore-based other economists, experts and analysts in comments on the Budget.
"The infrastructure investments and proposal for a mechanism to manage contractual disputes are notable," said Abhijit Ghosh, India desk leader and tax markets leader at Pricewaterhousecoopers (PwC) Singapore.
"This should send a positive signal to the global investor community looking to invest in infrastructure opportunities in India," Mr Ghosh pointed out in his reaction to the Budget 2017-18 presented in Parliament on Wednesday.
The proposal to exempt from capital gains tax those who have transferred their land for the development of Amaravati, the planned capital city of Andhra Pradesh, is also a positive development from the budget, he noted.
"This, in effect, should give confidence to the international investors looking to bid to support government in its Smart Cities initiative," added Mr Ghosh, pointing out that such tax exemption might also be applied to other smart cities.
Mr Ghosh said the recent demonetisation initiative coupled with the Budget's thrust to go digital and embrace a more cashless ecosystem should lead to business opportunities for international fintech and e-commerce companies.
India will improve the ease of doing business for foreign direct investors (FDIs) by abolishing FIPB, added Radhika Rao, an economist at the Development Bank of Singapore (DBS).
"This will further promote use of e-filing and automatic clearances for FDI applications," believes Ms Rao.
She also sees favourable loan terms for housing.
Investors can also expect further measures to support sustained inflow of foreign investment into India post-FIPB, said Babita Ambekar, a special counsel, and head of India and Japan at Duane Morris & Selvam LLP, a law firm in Singapore.
"Certain ancillary issues that foreign companies typically encounter, such as local establishment and employment aspects, will also likely be addressed," Ms Ambekar added.
Meanwhile, Deutsche Bank AG has noted that the Budget contained a number of noteworthy measures, including tax relief for low income households, sustained focus on infrastructure investment, extension of rural credit and expansion of the rural employment programme.