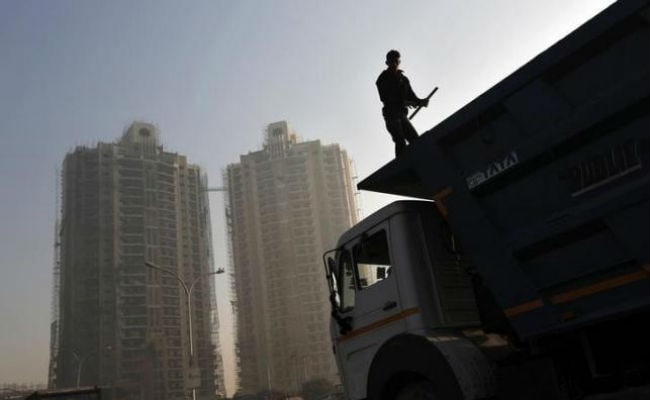 In the pre-Budget consultation meeting with Union Finance Minister Nirmala Sitharaman, the Confederation of Indian Industry (CII) suggested 10 reform ideas to boost economic growth. According to a government data, country's GDP or gross domestic product grew 5.8 per cent in the January-March period. With that, India lost its position as the fastest-growing major economy of the world to China for the first time in one-and-a-half years. China's economy logged a growth of 6.4 per cent in the March quarter.
Here are 10 reform ideas suggested by CII to boost economic growth:
According to Vikram S Kirloskar, President, CII, a simplified taxation regime is pivotal for improving the revenue flows. "A timeline for a Taxation regime (Direct Tax) needs to be announced where the highest rate should be 18 per cent, in addition to removing all exemptions and not doing any kind of grandfathering," Mr Kirloskar said.

According to CII, a 3-year roadmap should also be stated for reducing the Income Tax Act document to 4-5 pages.

In order to bring down the high tax rates on capital, CII President suggested bringing down of dividend distribution tax to 10 per cent from the present 20 per cent. "It should also be not taxed at the hands of the investor," he said.

"Stepping up investments, both public and private, is critical for boosting our growth potential. In this context, the New Industrial Policy needs to be made more potent in providing key directions in terms of continuity, consistency and certainty for all policies governing industry", Mr Kirloskar highlighted.

On SEZs (Special economic zones), CII President noted that its critical role in boosting investments. He suggested that a new model of SEZs must be developed based on the original concept of SEZ which entailed 6 to 7 very large SEZs.

According to the CII president, it is the right time to reduce personal income tax burden, "It is suggested that there should be zero tax till Rs 5 lakhs with a simple Return to file," added Mr Kirloskar.

"The Government could appoint czars like mission directors as was done in Aadhaar to take a total value chain approach for employment intensive sectors such as housing and construction, agriculture and food processing, textiles and garments, tourism and automobiles, with monitorable employment targets," CII President stated.

He added that with the stress on boosting productivity among enterprises, additional incentives are needed for employment generation so that further investments by large-scale industry are not entirely labour replacing.

Highlighting the sectors, where concerted effort by the government is the need of the hour, Mr Kirloskar said that Empowered Committees of State Ministers and the relevant Central Ministers need to be instituted for addressing the development issues in areas such as Agriculture, Education, Healthcare, Labour reforms and Environment regulations.

Mr Kirloskar reiterated the fact that growing exports are critical for pushing India into the 8-10 per cent growth trajectory. In this context, he stressed that it is important to overhaul the entire system of Export Incentives and Exports Credit. All incentives need to be WTO (World Trade Organization) compatible, he added.