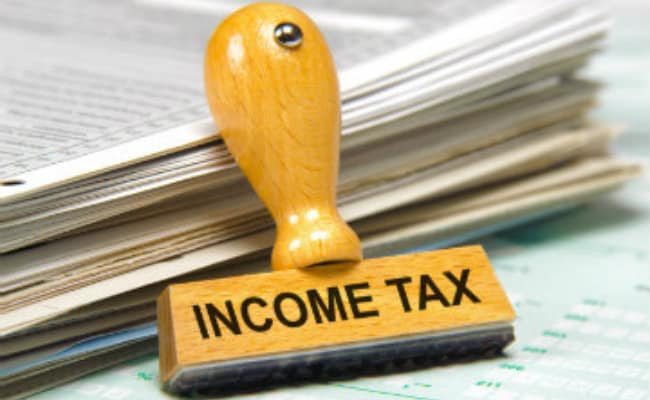 Finance Minister Arun Jaitley in Budget 2018 introduced a standard deduction of Rs 40,000 for the salaried class. This additional deduction has been proposed in lieu of existing deductions of Rs 15,000 for medical reimbursement and Rs 19,200 for transport allowance. The finance minister said the move will benefit 2.5 crore salaried employees and pensioners who normally do not enjoy any allowance for transport and medical expenses. The revenue cost for the government will be about Rs 8,000 crore, Mr Jaitley said. However, the finance minister also raised cess on income tax to 4 per cent from 3 per cent for individual taxpayers.

What is standard deduction?

Standard deduction allows for a flat deduction from income of a salaried individual towards expenses that would be incurred in relation to his or her employment. No proof is required for claiming standard deduction. Standard deduction was earlier available for salaried individuals previously, till it was abolished with effect from Assessment Year 2006-07. Standard deduction, which existed till assessment year 2005-06, allowed salaried individuals to claim a flat deduction from his or her salary income of Rs. 30,000 or 40 per cent of salary whichever is less for gross salary Rs.5 lakh or below. If the gross salary exceeded Rs. 5 lakh, a standard deduction of Rs. 20,000 was allowed.

How standard deduction will impact your income tax?

Since standard deduction will be introduced in lieu of medical reimbursements and transport allowance, net increase in deduction would be a maximum of Rs 5,800. This would help a salaried individual in the highest 30 per cent tax bracket to save around Rs 1,800 in terms of income tax payout.

However, the increase in cess from 3 per cent to 4 per cent for individual taxpayers takes away some of the benefit arising from introduction of standard deduction.

(Read: Leave Encashment Amount: Do You Have To Pay Income Tax?)

"Standard deduction is reintroduced but taking back exemption for conveyance allowance (Rs.19,200 annually) and medical reimbursement (Rs. 15,000) doesn't result in much savings in the hands of the salaried class. Further, additional 1 per cent cess would further reduce this saving and will even result in higher tax for people in higher tax brackets. Hence, in a way, no major relief is available to salaried people on this front as major chunk of those used to avail these exemptions," says Sandeep Sehgal, director of tax and regulatory at Ashok Maheshwary & Associates LLP.


The benefits arising from standard deduction depends on the tax bracket a salaried individual falls in.
Here's how these tax changes will impact
your tax liability
going forward in 2018-19 (Assessment Year 2019-20), if you are a salaried employee below 60 years of age.
| | | |
| --- | --- | --- |
| | For FY 2017-18 | For FY 2018-19 |
| Scenario - 1 (In Rs) | | |
| Taxable Income | 400000 | 400000 |
| Standard Deduction | | 40000 |
| Medical Reimbursement & Transport Allowance | 34200 | |
| Net Taxable Income | 365800 | 360000 |
| Income Tax | 5,964 | 5720 |
| Savings | | 244 |
| | | |
| | | |
| Scenario - 2 | | |
| Taxable Income | 800000 | 800000 |
| Standard Deduction | | 40000 |
| Medical Reimbursement & Transport Allowance | 34200 | |
| Net Taxable Income | 765800 | 760000 |
| Income Tax | 67,630 | 67080 |
| Savings | | 550 |
| | | |
| | | |
| Scenario - 3 | | |
| Taxable Income | 1200000 | 1200000 |
| Standard Deduction | | 40000 |
| Medical Reimbursement & Transport Allowance | 34200 | NA |
| Net Taxable Income | 1165800 | 1160000 |
| Income Tax | 167,107 | 166920 |
| Savings | | 187 |
| | | |
| | | |
| Scenario -4 | | |
| Taxable Income | 1600000 | 1600000 |
| Standard Deduction | | 40000 |
| Medical Reimbursement & Transport Allowance | 34200 | |
| Net Taxable Income | 1565800 | 1560000 |
| Income Tax | 290,707 | 291720 |
| Additional Tax | | 1,013 |
| | | |
| | | |
| | | |