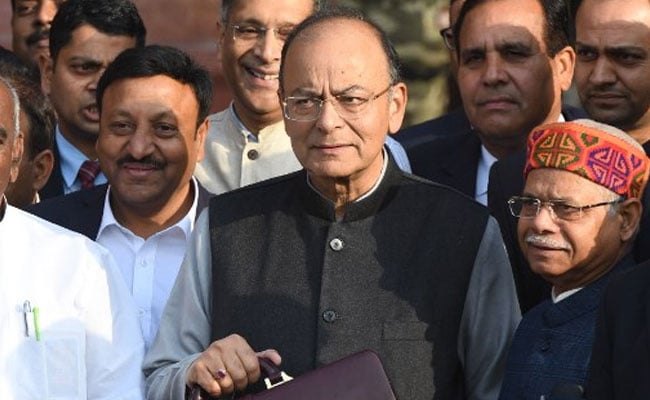 New Delhi:
In the
2018 Union Budget
, presented yesterday by Finance minister Arun Jaitley, the government
focused its attention on farmers and healthcare for the poor
. Mr Jaitley announced the creation of the Ayushman Bharat scheme,
also being called ModiCare
, a new health protection scheme that would cover around 10 crore poor and vulnerable families.
While Prime Minister Narendra Modi, who thumped his table during Mr Jaitley's speech in parliament,
termed the Union Budget as "farmer friendly, citizen friendly"
, the Opposition launched a scathing attack on the centre.
Opposition parties called it an "election budget" while former Prime Minister Dr Manmohan Singh said he was
"worried" about the 2018 budget's "fiscal arithmetic"
. The opposition also attacked the new healthcare scheme, described by Niti Aayog chief Amitabh Kant as
a "path-breaking scheme"
and touted as the world's largest healthcare programme, saying only Rs 2,000 crore was allocated for it.
Here are the LIVE updates on the reactions to the Union Budget 2018:
"No vision", says Karnataka Chief Minister Siddaramaiah on 2018 Budget

Karnataka Chief Minister Siddaramaiah has said that the Budget was anti-people and anti-growth, according to news agency IANS.

"The central Budget presented by Union Finance Minister Arun Jaitley lacks vision and direction. Its proposals are disappointing, as they have nothing for the farmers, the poor and the common man," said Siddaramaiah in a statement.

"There is no relief for farmers in distress due to crop loss or declining prices for their produce in the market. The Budget has no waiver on short-term crop loans raised by farmers from state-run banks," added Siddaramaiah.

On the National Health Protection Scheme, the Chief Minister said, "The health insurance scheme has been announced without allocating enough funds to help the poor and the deprived bear the cost of treatment in state-run or private hospitals."


Noted Indian economist Eshwar Prasad said that the 2018 budget contains many tinges of populism, according to news agency PTI.

He also said that fiscal discipline had taken a backseat.

"Fiscal discipline has taken a backseat in this budget, which contains many tinges of populism, as was to be expected in the run-up to a national election cycle," Mr Prasad told PTI.

"There are no major measures that could stimulate private investment, which has been notably weak even during the recent period of high growth," Mr Prasad said.

Mr Prasad however praised the new health insurance scheme, dubbed by many as "ModiCare".

According to news agency PTI, Fitch ratings said the high debt burden of the government has constrained India's rating upgrade, after Finance minister Arun Jaitley projected a fiscal deficit of 3.5 per cent of GDP against the earlier target of 3.2 per cent.

"If implemented well, spending on such measures would likely reach a large part of the electorate, which is not insignificant with general elections coming up," Fitch Ratings Director and Primary Sovereign analyst for India Thomas Rookmaaker said.

"The government has kicked out its steady 3 per cent fiscal deficit target further to 2020-21, well beyond its term. This compares to its initial medium-term fiscal plan of 2014, when it first announced to postpone the 3 per cent target by one year from 2016-17 to 2017-18," Rookmaaker added.

Citing weak fiscal position, US-based agency Fitch in May last year had kept India's sovereign rating unchanged at 'BBB-', the lowest investment grade with stable outlook.

Telegu Desam Party, the BJP's ally, is unhappy over the budget
A while after Finance minister Arun Jaitley presented the Union Budget 2018, TDP leader and union minister YS Chowdhary
expressed disappointment
over the resources allocated to Andhra Pradesh.
Speaking to reporters in New Delhi, the Minister of State for Science and Technology noted that the people of Andhra Pradesh were dissatisfied with the budget. "People and the party are disappointed with the Union Budget presented today. Many state issues like Railway Zone, Polavaram project funding, funding for capital Amaravati and other pending issues of Andhra Pradesh were not addressed in the budget," he said.
Telegu Desam Party chief Chandrababu Naidu has called for a meeting with party leaders to discuss a future course of action over the budget allocation for Andhra Pradesh.
"A Budget for Bharat," says Union minister Nitin Gadkari
Union minister Nitin Gadkari
told NDTV
that this was "the first time that a budget for Bharat (rural India)" was presented in parliament.
Mr Gadkari said that he was happy the government was going to increase the volume of credit for the farm sector to Rs 11 lakh crore.
The minister also said that the government would boost the creation of jobs.
Manmohan Singh "worried about fiscal arithmetic" of the budget
Former Prime Minister Dr Manmohan Singh has said that he was "worried" about the 2018 budget's "fiscal arithmetic". Dr Singh said that it would be hard to fund the freebies that were promised in the budget.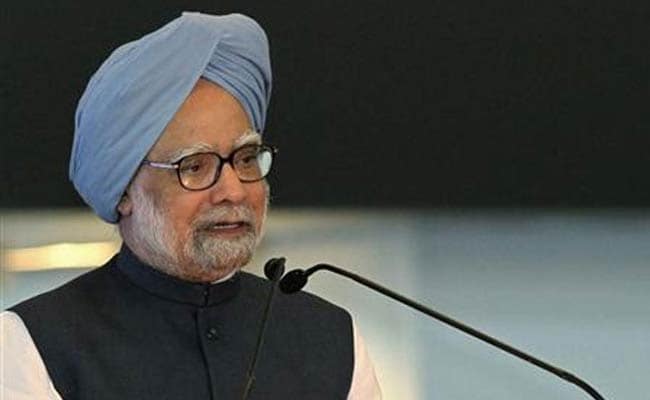 "How will you meet the MSP plus 50," Dr Singh added, referring to the promise of providing production cost plus 50 per cent as the minimum support price, or MSP, to farmers.