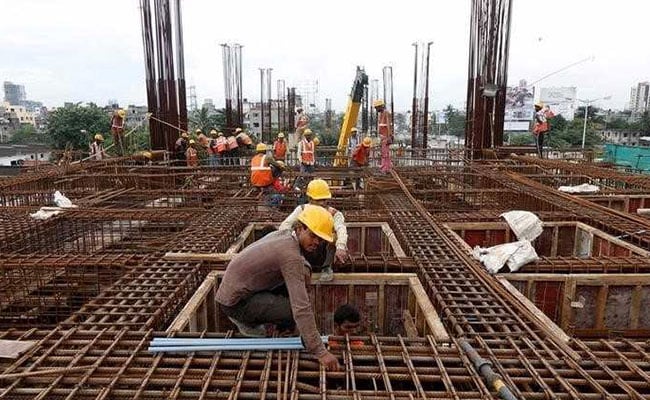 New Delhi: India is expected to regain the world's fastest growing major economy tag as it is likely to clock 7-7.5 per cent growth rate in 2018-19, up from 6.75 per cent in the current fiscal, the Economic Survey said today. The economy, said the survey for 2017-18, will grow on the back of major reforms which would be strengthened further in the next financial year. The survey was tabled in Parliament by Finance Minister Arun Jaitley.
"A series of major reforms undertaken over the past year will allow real GDP growth to reach 6.75 per cent this fiscal and will rise to 7 to 7.5 per cent in 2018-19, thereby re-instating India as the world's fastest growing major economy," it said.
The reform measures undertaken in 2017-18 can be strengthened further in 2018-19, it said.
The survey points out that India can be rated as among the best performing economies in the world as the average growth during last three years is around 4 percentage points higher than global growth and nearly 3 percentage points higher than that of emerging market and developing economies. It said that the GDP growth has averaged 7.3 per cent from 2014-15 to 2017-18, which is the highest among the major
economies of the world. "That this growth has been achieved in a milieu of lower inflation, improved current account balance and notable reduction in the fiscal deficit to GDP ratio makes it all the more creditable," it said.
Devendra Kumar Pant, chief economist and senior director (public finance) India Ratings and research, New Delhi, "Based on present situation, growth in FY19 is likely to be around lower end of the range (7-7.5 pct). However, evolving domestic and global situations may push it in any direction. Government is expected to follow a path of fiscal consolidation in FY19, and FY19 central government fiscal deficit could be 3.2 percent of GDP, which will be higher than the fiscal consolidation roadmap presented in medium term fiscal policy with FY18 union budget. There is high probability of increased allocation towards rural areas, infrastructure."


(With Reuters inputs)
(This story has not been edited by NDTV staff and is auto-generated from a syndicated feed.)