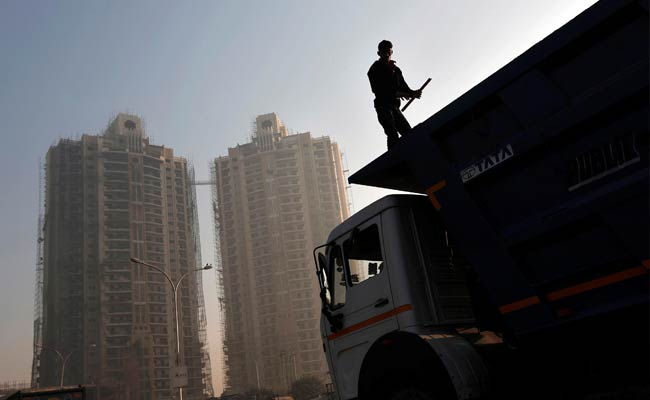 New Delhi
: The economy should grow between 7 per cent and 7.5 per cent in 2018/19 (April-March) with exports and private investment set to rebound, the country's top finance ministry economist said in the annual Economic Survey presented on Monday.
The survey, which sets the stage for Finance Minister Arun Jaitley's annual budget on Thursday, forecast that economic management will be challenging in the coming year.
The survey was prepared by the finance ministry's Chief Economic Adviser Arvind Subramanian, who estimates that gross domestic product will have grown 6.75 per cent in the current fiscal year ending in March.
Here are the highlights of the Economic Survey report:
GROWTH
2018/19 Growth seen at 7-7.5 per cent year-on-year
2017/18 GDP growth seen at 6.75 per cent year-on-year
2017/18 industry growth seen at 4.4 per cent
2017/18 farm sector growth seen at 2.1 per cent
Economic management will be challenging in the coming year
Biggest source of upside to growth to be from exports
Cyclical conditions may lead to lower tax and non-tax revenues in 2017/18
Private investment poised to rebound
FISCAL DEFICIT
Target for fiscal consolidation specially in a pre-election year can carry a high risk of credibility
Current account deficit for 2017/18 expected to average 1.5-2 per cent of GDP
Pause in general government fiscal consolidation cannot be ruled out in 2017/18
Suggests modest (fiscal) consolidation that signals a return to the path of gradual but steady deficit reductions
INFLATION, POLICY RATES
Persistently high oil prices remain a key risk, to affect inflation
If inflation doesn't deviate from current levels policy rates can be expected to remain stable
Average CPI inflation seen at 3.7 per cent in 2017/18
© Thomson Reuters 2018