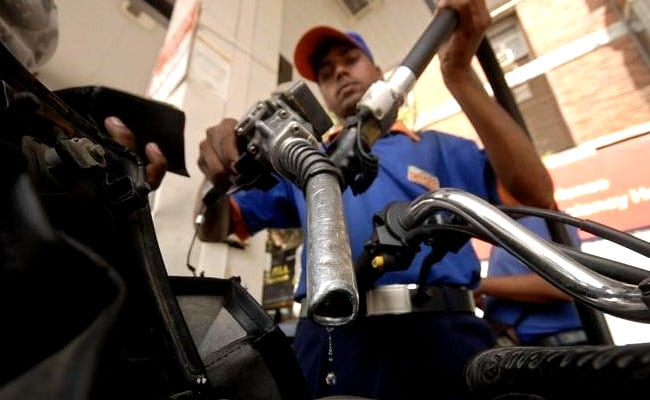 New Delhi:
Petrol and diesel prices in India are to a "large extent" aligned to international rates, Indian Oil Corp (IOC) Chairman Sanjiv Singh said today, responding to the charges of government meddling in fixing of fuel prices.
The prices are revised daily based on 15-day rolling average rate of their international benchmark, he said.
"To a large extent, our prices are aligned to international product prices," he said.
He was responding to questions on government interfering with rates of deregulated fuels at a press briefing called to discuss the company's third quarter earnings.
Prices in international markets have been fluctuating and are being reflected in domestic rates, he said.
"Kindly don't look at international spot (or current market) prices. And also please do not relate product prices with (international) crude oil rates," Singh said.
"Domestic prices of petrol and diesel are revised based on changes in the benchmark international product prices. Many a times, crude oil prices rises but there is hardly any change in product prices, which form the basis of fixing domestic rates," he added.
It was alleged in some quarters that the government informally directed state-owned fuel retailers not to raise petrol and diesel prices in the run up to the December 2 elections in Gujarat.
By some accounts, as much as 45 paisa increase warranted in petrol and diesel rates was not passed on.
The prices at petrol pumps of state-owned fuel retailers like IOC were cut by 1-3 paisa every day in the first fortnight of December. They started moving up immediately after polling for assembly elections in Gujarat concluded on December 14, leading to speculation that government may have asked oil companies to hold on to the prices.
State-owned oil companies in June last year dumped the 15-year old practice of revising rates on 1st and 16th of every month and instead adopted a dynamic daily price revision to instantly reflect changes in cost.
Petrol prices today hit the highest level since the BJP government came to power in 2014, and diesel touched a record high of Rs 64 a litre.
Petrol price rose to Rs 72.92 per litre in Delhi, highest since March 2014, according to daily fuel price list of state-owned oil firms.
Rates have risen by Rs 3.85 per litre since mid-December.
In Mumbai, prices have nearing Rs 81-mark - costliest in the country.
Diesel is being sold at Rs 68.15 in Mumbai, where the local sales tax or VAT rates are higher.
Since mid-December, diesel rates have jumped Rs 5.66 a litre, according to oil companies.
(Except for the headline, this story has not been edited by NDTV staff and is published from a syndicated feed.)