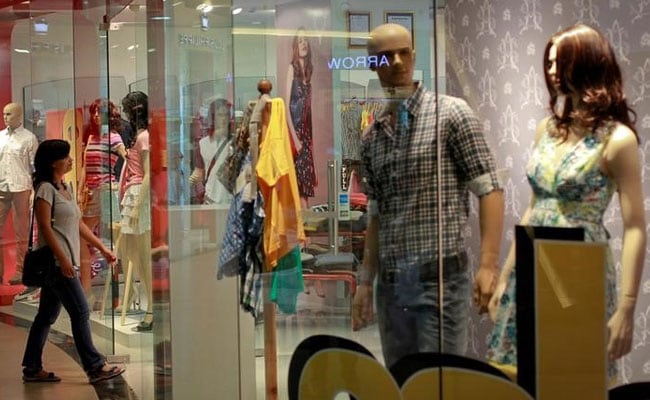 New Delhi:
India jumped a colossal 30 places to the top 100, in World Bank's Ease of Doing Business rankings, but the situation on ground has far from improved. Take the case of Veerendra Singh, an entrepreneur who moved back to Delhi to set up an organic fertiliser plan, enthused by government's thrust on bio pesticides. But even after over a year, Mr Singh is still waiting for clearances from government agencies to set up the unit.
"I was in Singapore, we had a single-window clearance there and it meant a single-window clearance in its true sense. From conceptualising to setting up the unit to commercial production of the plant, all it took was just four-to-five months," Mr Singh said.
But in India, it takes one five months to figure out the authorities he or she needs to approach for approvals, he added.
"When I came back from Singapore, I wanted to set up a unit here. It was termed as a single-window clearance but I had to approach every single department separately. Just by making an announcement that it is a single-window clearance does not make it like one," Mr Singh said.
Approvals for a new business are mostly given by state governments. The central government did introduce the process of a single-window clearance and has revised downwards the timelines for approvals but states usually have their own timelines. For example, the approvals for setting up a unit has to come between 15-45 days but the wait has been anywhere from six months to over a year at least, as per the rules of Haryana government.
"What has been happening is that on the fourteenth day, the clearing officials will find some lacuna and send a communication, saying unless this is addressed the approval will not be given. The burden then shifts onto the promoter to quickly respond. In case of any delays in the approval, he cannot hold the government officials responsible," said C S Goel, Vice President, Federation of Indian Micro and Small and Medium Enterprises (FISME).
Though the clearance system has been made online, government wants promoters to upload the documents and then they ask for hard copies. This is followed by a visit of an inspector, said Mr Goel.
"Then you either need a middleman or money to pay and only then do you get the approvals," he added.
While the struggle to get clearances is expected to ease in the coming days as
Finance Minister Arun Jaitley had recently said that three areas continue to be a concern - municipal permission of land and buildings, contract enforcement and trading across borders. "Each of these has a number of minute details which we need to satisfy and they are not very difficult to satisfy," he had said.
There are, however, a few other things that these businessmen want from Mr Jaitley in the Budget.
"It is high time the corporate tax should be reduced to 25 per cent and plus (government should) give investment allowance. If they want to keep 30 per cent (corporate tax) then let them keep but for new investments they should give investment allowance like if someone is making investments in new technologies for setting up a unit or investments in research and development," said Mr Goel, who is also the Director of Goel Engineers, an engineering tools manufacturing unit.