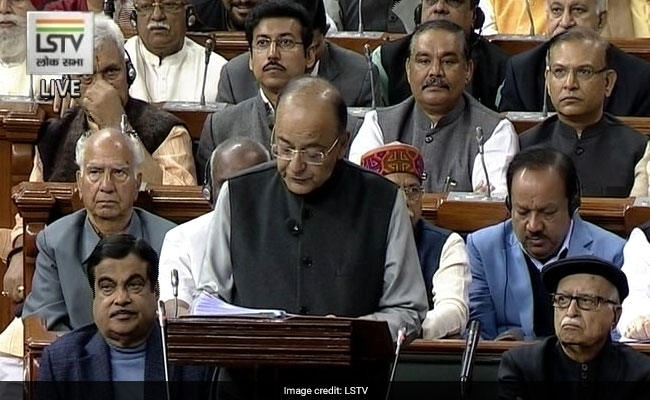 Highlights
First time any Finance Minister is delivering Budget in English and Hindi
Hindi in Budget speech aimed to connect with rural population: officials
This is Mr Jaitley's last full budget before next year's general election
New Delhi:
In a departure from tradition,
Finance Minister Arun Jaitley's Budget speech
is in Hindi today, in what is seen as a political statement ahead of a string of polls and the 2019 national election. It is the first time any finance minister is delivering the Budget speech in both Hindi and English. It is also a big first for Mr Jaitley as he presents his fifth straight budget speech.
He is known to be equally adept at both the languages, having been the ruling BJP's spokesperson both in and outside the government.
This is Mr Jaitley's last full budget before next year's general election.
Officials say the debut of Hindi in the Budget speech is aimed at establishing a greater connect with rural population, with the government stressing on a boost for farmers, rural poor and small business.
Assembly polls are due in eight states, including three ruled by the BJP, before the general election.
Mr Jaitley had emphasized that the agriculture sector would be the top priority for the government to address farmer distress ahead of the elections.