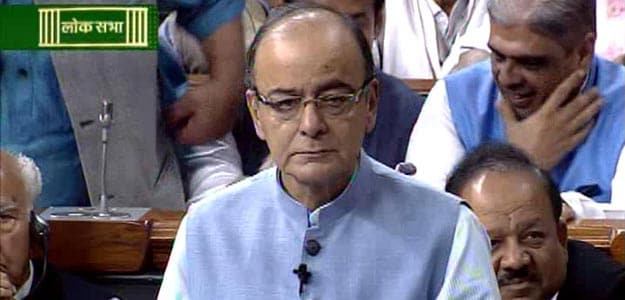 Finance Minister Arun Jaitley announced three new measures to provide relief to small taxpayers in Budget 2016.
1) Mr Jaitley raised the deduction limit under Section 87A of the Income Tax Act from Rs 2,000 to Rs 5,000 per annum. Under Section 87A, taxpayers first reduce Rs 2,000 from their total tax payable. This section applies to those with total income of less than Rs 5 lakh.
Mr Jaitley said the move will help more than 2 crore taxpayers.
2) The finance minister also announced relief for taxpayers who do not own a house and don't get house rent allowance from employers. So far, such taxpayers got a relief of Rs 24,000 per year, which has now been raised to Rs 60,000 per annum under Section 80GG, Mr Jaitley said. The measure will provide "relief to those in rented houses," the finance minister added.
3) Mr Jaitley also announced an additional deduction of Rs 50,000 on interest paid by first-time home buyers on home loans of up to Rs 35 lakh, provided the house value doesn't exceed Rs 50 lakh.
However, super-rich (those with an income of over Rs 1 crore) will have to pay more taxes as surcharge has been raised from 12 per cent to 15 per cent.