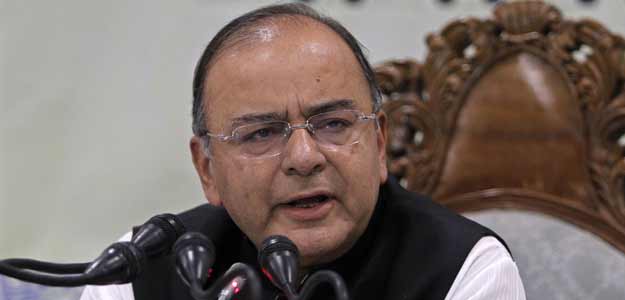 After the government pushed through steep train fare and freight hikes, expectations are rising that Finance Minister Arun Jaitley will not shy away from hard decisions needed to bring the economy back on track.
The government on Friday pushed through a steep hike in rail passenger and freight fares, the first dose of the "bitter medicine" Prime Minister Narendra Modi has warned is needed to revive the economy.
Mr Jaitley termed the rail fare hike as a "difficult but a correct decision". In a Facebook post Mr Jaitley said, "A loss making railway will provide below-par services. It will eventually not even have the resources to pay its' bill. India must decide whether it wants a world class railway or a ramshackled one."
Market analysts gave a thumbs-up to government's move to hike fares. "The rail fare hike will be taken positively by the markets as it can help lower the fiscal deficit and it also signals the reform process of the government," said Deven Choksey, MD of KR Choksey Securities.
Echoing Mr Choksey's views, Sanjay Sinha, founder of Citrus Advisors, said the rail fare hike is a "positive move. It signals that the government is committed to reduce subsidy."
This budget, which is likely to be presented in on July 10, "will be one of the most important and closely watched budgets," said Gautam Y. Trivedi, managing director & head of equities at Religare Capital Markets. "The government will have to articulate fresh policies. The budget is a good opportunity for the government to use to communicate to the outside world what their plans are for next 2-3 years... divestment policy, how to combat fiscal deficit, current account deficit, and other announcements." (See video)
However, Mr Trivedi said that he is not "expecting a miracle from the new finance minister on fiscal deficit as his hands are very tight this fiscal year". Apart from a weak economy, which crimps tax revenues, the finance minister has deal with the spillover from the previous fiscal year, Mr Trivedi added.
According to estimates, former finance minister P. Chidambaram rolled over nearly Rs 1 lakh crore to keep the fiscal deficit in check but his successor, Arun Jaitley, has to bear the burden now.
Mr Trivedi of Religare says global investors understand the headwinds Mr Jaitley is facing. "Institutional investors for the most part patient with the new government and don't expect major returns and improvement in earnings until FY16. People understand that the government requires good 12-18 months to make significant changes to the economy," Mr Trivedi said.