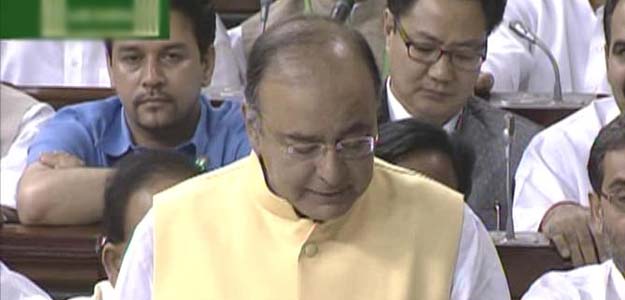 Highlights
The Indian sports fraternity felt the athletes training for the Commonwealth Games might have run out of time to make full use of the Rs 100 crore budget hike announced today
New Delhi:
The Indian sports fraternity felt the athletes training for the Commonwealth Games might have run out of time to make full use of the Rs 100 crore budget hike announced today for their preparations for the July 23 to August 3 event and the subsequent Asian Games.

"Considering a lot of disciplines get around Rs three to four crore per year, the Rs 100 crore increase is substantial. But I doubt how the amount can be used with Commonwealth Games just two weeks away," an office-bearer of the Table Tennis Federation of India, told PTI after Finance Minister Arun Jaitley announced the increase in the fund allocation for athletes' training.

The Rs 100 crore amount is over and above the Rs 185 crore earmarked for the National Sports Federations, which are supposed to take care of their athletes.

India will take part in 13 out of 17 disciplines at the Glasgow Games and 30 out of 36 at Incheon.

Hockey India Secretary General Narinder Batra, who had threatened to pull the team out of the two quadrennial events, is hoping to receive at least Rs 25 crore out of the amount announced by Mr Jaitley.
"Today's announcement is a good start by the new government but if we aim to win more medals at the highest level, the government should spend at least Rs 400 crore for the athletes' training. Our sports budget is not good enough at the moment," said Mr Batra.


The overall budget for the Ministry of Youth Affairs and Sports stands at Rs 1769 crore.
Jiji Thomson, Director General at the Sports Authority of India (SAI), said the sports allocation was way too less for a huge country like India before adding that money was enough for CWG and Asian Games.
"It is a no-brainer that the budget for sports should be a lot more than what it is. But in a country like India, we must understand that change will come gradually. We thank the government for providing us with the funds we had asked for," said Mr Thomson.