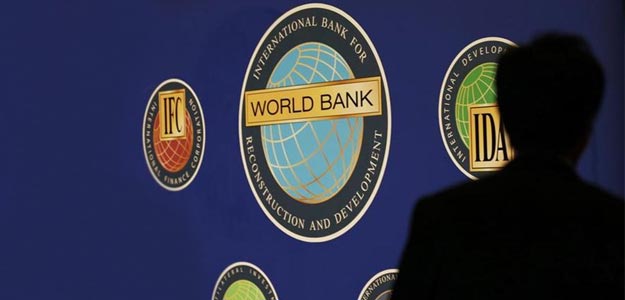 New Delhi:
Inflation is still uncomfortably high in India and the new government should avoid fiscal slippage as it seeks to revive the economy, the World Bank's India director told Reuters.
The comments came after Finance Minister Arun Jaitley warned of tough measures in his first budget on July 10, saying "mindless populism" needs to be checked as India aims to boost growth.
"It's really important to underline that it (inflation) is a long-term threat to the economy," Onno Ruhl said in an interview late on Wednesday at the World Bank's New Delhi office.
"I wouldn't advise higher deficits ... it is very possible to stimulate growth without letting go of the deficit."
New Prime Minister Narendra Modi faces the challenging task of reviving the economy at a time when wholesale price inflation is at five-month high and retail inflation remains above 8 per cent.
The previous government's interim budget in February set a deficit target of 4.1 per cent of GDP for the current financial year. The gap has already hit $40 billion or nearly half of the target for the full fiscal year that started in April.
Like Ruhl, private economists expect Jaitley's maiden budget to shift the policy focus from consumption to investment and seek to broaden the government's narrow tax base.
Ruhl said implementing a proposed goods and services tax (GST) could be a game changer that would simplify India's complex array of taxes and levies and boost its growth trajectory.
"It's a big-ticket item, it will unify India as a market. It will also underpin revenues," he said, adding that a GST could even help India offset the impacts of rising oil import costs or weak monsoon rains.
After Modi stormed to power in May, hopes are high that the 63-year-old pro-business leader will launch reforms, including a revamp of India's archaic labour laws, to boost manufacturing and create millions of jobs.
The World Bank said in a 2014 report that India has one of the world's most rigid labour markets, where regulations often end up encouraging firms to stay small and dodge labour laws.
Given that the subject is politically sensitive, India does not necessarily need a comprehensive review of labour regulations, Ruhl suggested, adding that implementation could be unworkable.
A simpler approach would be to ease hire-and-fire rules for new employees while keeping job protection in place for existing workers who would eventually resign or retire.
"If one would allow companies to hire new workers on a more flexible redundancy regime it would make a big difference. You can 'grandfather' all the other workers under the existing contracts," he said.
Pro-growth reforms are vital for Modi to carry his electoral success through his five-year term. He has already warned that he would have to administer "bitter medicine" to revive an economy growing at below 5 per cent.
The World Bank last month said India will likely grow 5.5 per cent in the current fiscal year and 6.3 per cent in the 2015-16 fiscal year. Ruhl said India could outperform next year's projection if Modi's government presses on with reforms.
If reforms are not passed, India also risks slipping in the World Bank's scorecard on the ease of doing business around the world. Asia's third-largest economy is ranked 134th out of 189 economies, below countries such as Zambia and Pakistan.
"If no reform, then (India) will slip because other countries do reforms," Ruhl said, referring to the rankings.
Copyright: Thomson Reuters 2014