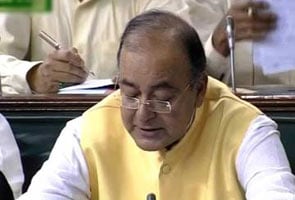 Highlights
India paved the way for the stock market listing of real estate investment trusts (REITs) on Thursday in a move to boost foreign investment in the property sector
New Delhi:
India paved the way for the stock market listing of real estate investment trusts (REITs) on Thursday in a move to boost foreign investment in the property sector that has been hit by slowing economic growth.

India issued draft regulations for the listing of REITs in 2008, but was forced to shelve the plans after the global financial crisis dried up investor interest and an economic downturn dimmed the outlook for real estate investments.

A new set of draft guidelines were introduced by the markets regulator in October and the final regulation will be drafted once the government clears the tax measures proposed in the federal budget on Thursday.

Streamlining the tax rules will give existing investors such as Blackstone Group, which is gearing up to introduce a trust in India with its local development partner, an option to exit some of its investments.


"I intend to provide necessary incentives for REITS which will have pass through for the purpose of taxation," said Finance Minister Arun Jaitley in the new government's maiden budget for the fiscal year ending in March 2015.
This meant the government will clarify corporate tax on REITs, which had triggered worries over double taxation, tax consultants said.
"In the present regime, tax could be levied at multiple points which made REITs unviable," saidAnish Sanghvi, associate director at consultant PwC in India, adding that this is a big step forward in introducing REITs.
"The budget proposals provide a tax pass through to REITs and facilitate a single layer of tax although some more changes are required to make it tax efficient for foreign investors."
The move will allow developers such as DLF, Phoenix Mills and Prestige Estates to tap a new avenue of funds by selling finished commercial buildings to investors and listing them as a trust.
REITs, listed entities that invest mainly in leased office and retail assets and distribute most of their income to shareholders as dividends, will attract foreign and domestic investors including the non-resident Indians, Mr Jaitley said.