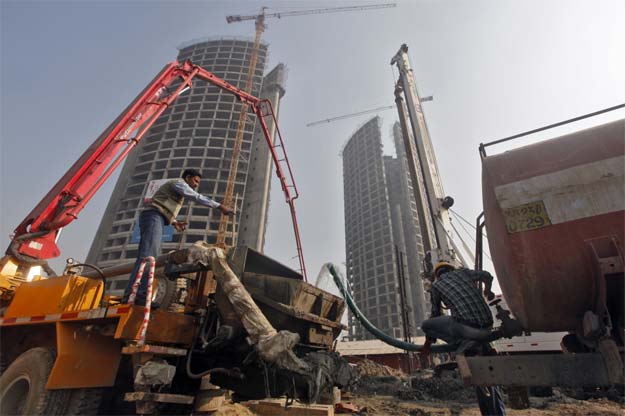 New Delhi:
Economists on Tuesday asked Finance Minister Arun Jaitley to lower interest rate, rationalise subsidies, remove all cess and surcharge, do away with the retrospective tax amendments and scrap dividend distribution tax to revive investment cycle and promote growth.

These suggestions were made by leading economists during the customary pre-budget meeting with the Finance Minister.

While seeking suggestions from economists, Mr Jaitley expressed the commitment of the government to bring the economy back on track and pursue the path of fiscal consolidation.

Observing that the economic growth has slipped to below 5 per cent in recent years, the Finance Minister stressed, "The economic growth cannot be compromised at any cost."

Some of the suggestions made by economists included introduction of inheritance tax above certain threshold, encouragement to labour intensive manufacturing sector and modification of labour laws.

They also asked the government to use technology to check tax evasion, increase tax base and reduce tax uncertainty as well as discretionary powers of junior tax officers.

It was also suggested that the government should simplify the process for transfer of funds to states, including in case of centrally sponsored schemes (CSS) and formulate National Competition Policy, among others.


Talking to reporters after the meeting, UNESCAP's South and South-West Asia office director, Nagesh Kumar, said, "We discussed how to revive manufacturing and industrial sector, how to rationalise government expenditure and taxes. The revival of public investment which could also help in reviving manufacturing sector."
He further said that suggestions were made to make "subsidies more effective and more targeted to reach the people design for and to avoid the leakages as much as possible".
Echoing similar views, Ashima Goyal, professor of economics in Indira Gandhi Institute for Development Research, in the meeting said that the government's current priority should be to restart growth.
"If the forthcoming budget will not be not a gamechanging budget then a lot of people will ask why have we voted you (BJP led NDA) to power," Oxus Investments chairman Surjit S Bhalla said.
India's economic growth remained subdued at 4.7 per cent in 2013-14 and at 4.6 per cent in the fourth quarter of the financial year, mainly due to a decline in manufacturing and mining output.
Other economists who participated in today's meeting include Delhi School of Economics professor Rohini Somanathan, CERG Advisory's Omkar Goswami, Nitin Desai, and Ajit Ranade of Aditya Birla Group.