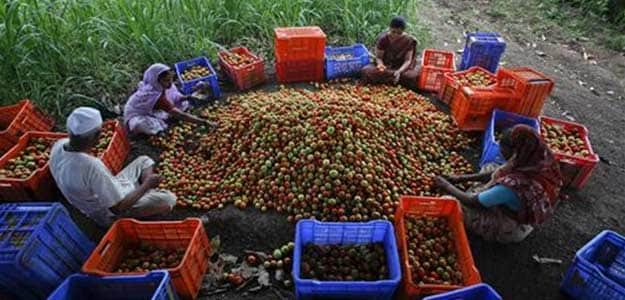 Although agriculture's economic contribution to India's GDP is steadily declining with the country's broad-based economic growth, it is still demographically the biggest sector, which plays a significant role in the overall socio-economic foundation of India.
The Finance Minister has tried to maintain sound fiscal management on one hand, while creating growth drivers for the agricultural sector at the same time. There are welcome steps being proposed to give agriculture sector a boost, some of which are briefly mentioned below:
Allocation of Rs 27,049 crore (increase of 22 per cent from last year) to Ministry of Agriculture, increase in agriculture credit to Rs 700,000 crore, continuance of interest subvention scheme for short term crop plans and its extension to include crop loans borrowed from private sector commercial banks are some welcome measures.
Further, additional focus on green revolution with a proposal for crop diversification, technological innovation, mobilization of higher investment in agriculture and National Food Security mission to bridge yield gaps are some of the key policy measures proposed by the Finance Minister.
In terms of the tax proposals, the Finance Minister has excluded agricultural commodities specifically from the definition of taxable commodities transactions. Similarly, agricultural land has also been excluded from the withholding tax rate of 1 per cent proposed to be levied on the value of transfer of immovable property.
The Finance Minister has also sought to amend the definition of capital asset, wherein, capital asset being agricultural land situated within 8 km of specified area/municipality or cantonment board, has now been revised as (a) 2 km and a population of more than 10,000, but less than 1 lakh; or (b) 6 km and a population of more than 1 lakh, but less than 10 lakh; or (c) 8 km and a population of more than 10 lakh. This would change the manner in which the agricultural land would be interpreted within the definition of capital asset.
Additionally, the Budget proposes that testing activities in relation to agriculture and agriculture produce and goods transport services for agricultural produce would not be liable to service tax.
Overall, the Budget argues well for the agriculture sector, which should propel the growth engines of the Indian economy.
(Himanshu Doshi, Sr. Tax Professional - Tax & Regulatory Services, Ernst & Young. The views expressed here are personal.)