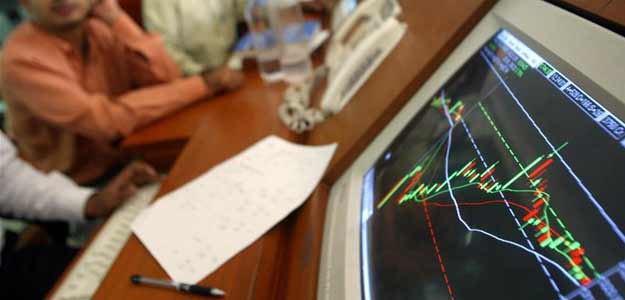 Bangalore:
The BSE Sensex will jump to new record highs over the next year and beyond as a brighter economic outlook will attract foreign investment even if the US Federal Reserve tightens policy, a Reuters poll predicted.
The benchmark index, which closed Wednesday at 26,744.69 points, will gain nearly 5 per cent more to reach 28,000 by the end of this year and scale 30,750 by the middle of 2015, according to the consensus view of 18 analysts polled in the past week.
The Sensex then is expected to touch 32,500 by the end of 2015, a 22 per cent gain from Wednesday. If realised, that would probably make it one of the best performing global equity markets, certainly better than its peers in emerging markets.
Indian shares have soared more than 25 per cent so far this year on anticipation and follow-through after a landslide election of new government in May.
That compares with a roughly 10 per cent rise in Brazil and Shanghai shares over the same period.
Foreign investors pumped over Rs 76,200 crore into Indian shares between March and August, nearly six times what they invested during the same period last year.
Only 6 of 18 analysts who answered an additional question said a US Fed interest rate hike, expected in the second quarter of next year, would draw those foreign investors away from the Indian market.
India's economy grew 5.7 per cent in the April-June quarter from a year earlier, the fastest in over two years. That is well ahead of growth in the US and the pace expected in many other comparable emerging markets.
"The fundamentals for India are improving. Consumption is gradually picking up, confidence is improving," said Ravi Muthukrishnan Co-Head Research at ICICI Securities.
Inflation has also slowed, which will give the Reserve Bank of India room to cut interest rates in the second quarter of next year, according to a separate Reuters poll published this week.
"Inflation is within the RBI's comfort (zone) and when they start to bring interest rates down, that will be another leg up for the whole economy and markets," Neeraj Dhawan, director at Quantum Securities.
A majority of analysts said the Sensex has not already priced in expected economic reforms by the new government.
Since taking over in May, the government has only made minor reforms such as loosening the cap on foreign investment into railway infrastructure and defence manufacturing, but tax reforms have yet to be decided.
"I expect fresh reform such as goods and service tax implementation, and opening of FDI into other avenues to be triggers that will take the Sensex higher next year," said CA Rudramurthy, Research Head at Vachana Securities.
Copyright: Thomson Reuters 2014