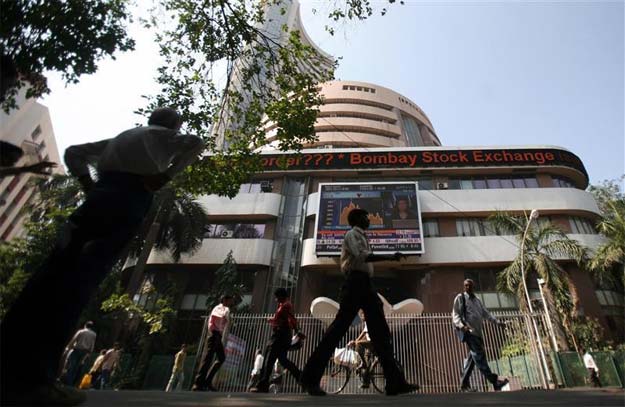 Mumbai
: The Sensex fell on Monday, retreating from a three-month closing high last week, as investors shunned blue chips a day ahead of the monsoon session of Parliament where key reforms such as land acquisition bill are expected to be presented.
Foreign investors, key behind Indian stocks hitting record high in March, are most concerned about the fate of national tax and land acquisition reforms in the upcoming session of Parliament.
The government, despite fierce opposition, has not given up on making it easier to acquire land needed to kick-start hundreds of billions of dollars in stalled projects, but after failing to win support in parliament may ask states to pass their own laws.
Stock falls also tracked the losses of Asian markets, where the dollar held firm as investors looked ahead to higher interest rates from the Federal Reserve, while gold slumped to five-year lows.
"Unless there is clarity on reform proposals investors are not keen to pump in new money," said Deven Choksey, managing director at KR Choksey Securities.
The BSE Sensex was down 0.41 per cent while the Nifty lost 0.47 per cent, slipping below the 8,600 mark.
Financials such as ICICI Bank falls 1.4 per cent, Housing Development Finance Corp down 0.9 per cent and Axis Bank down 1.7 per cent were weighing on the index.
Consumer goods stocks such as ITC fell 0.7 per cent while Hindustan Unilever shed 1.1 per cent.
ACC Ltd fell 2.9 per cent after its quarterly consolidated profit saw an about 45 per cent decline.
Federal Bank shares fell as much as 9.8 per cent due to weak first-quarter earnings.
© Thomson Reuters 2015