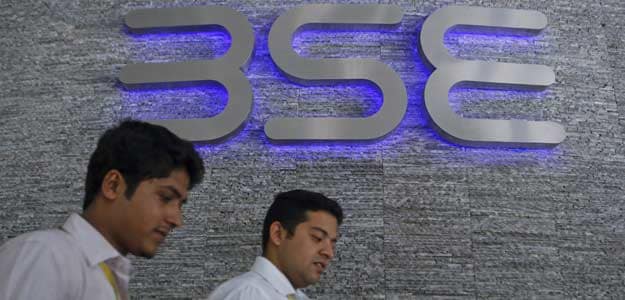 New Delhi:
BSE, Asia's oldest stock exchange, plans to sell up to 30 per cent stake in its much-awaited initial public offer (IPO), which is expected to hit the market this financial year.
The exchange plans to file draft papers with capital markets regulator Sebi in July.
BSE (formerly known as Bombay Stock Exchange) has already appointed Edelweiss Financial Services as the lead merchant banker and AZB & Partners and Nishith Desai Associates as legal advisors to the issue.
The exchange will hold an annual general meeting (AGM) on June 24 to seek shareholder's approval for the listing.
Earlier this month, BSE's board, which was addressed by Sebi Chairman U K Sinha, discussed the IPO.
The total size of the issue will not exceed 30 per cent, according to a notice of AGM.
The IPO could be a combination of an offer for sale and fresh issue, for up to a maximum of 30 per cent of the post-issue issued equity share capital of the company, subject to regulatory requirements, it added.
BSE has also proposed to create an advisory committee that would consist of selling shareholders for transparency in the listing process.
"In order to ensure complete transparency and fairness of the decision making process that would affect the participation of existing shareholders of the company and the equity shares tendered by the shareholders as a part of the offer for sale, it is proposed to create a committee that would consist of selling shareholders and/or their representatives," the notice noted.
The exchange said in March that it plans to come out with its initial share-sale program in the next six-nine months.
The announcement came after receiving in-principle approval from Sebi for listing.
The Securities and Exchange Board of India (Sebi) notified amendments to the Stock Exchanges and Clearing Corporations regulations on January 1. The new rules are aimed at making it easier for stock exchanges to list their shares through an IPO.
Soon after the amendments, the exchange had sought approval for launching the IPO, saying it is in compliance with all the requirements for listing.
It has been seeking nod to get listed for a long time, but necessary clearances were not forthcoming on one issue or the other.
While BSE is open to the idea cross-listing - listing shares on a rival exchange platform -- its competitor National Stock Exchange (NSE) has been pitching hard for either self-listing or direct supervision by Sebi, and not by a rival exchange in case of cross-listing.
Presently, Multi Commodity Exchange of India is the only listed bourse in the country.
(This story has not been edited by NDTV staff and is auto-generated from a syndicated feed.)