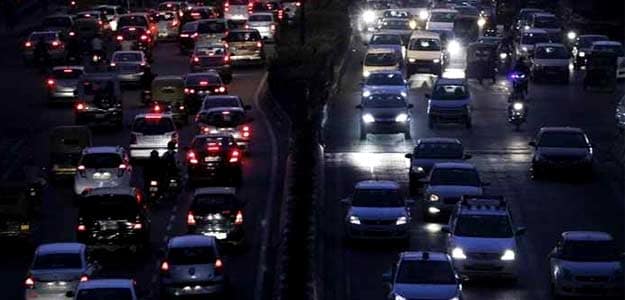 The implementation of stricter Bharat Stage VI emission norms from April 1, 2020 will entail additional costs both for the auto industry and car buyers. Automakers will have to shell out an estimated Rs 36,500 crore to embrace new technology, according to Kotak Institutional Equities.

A majority of capital expenditure will have to be borne by diesel car manufacturers such as utility vehicle maker Mahindra & Mahindra, whose fleet is nearly entirely made up of diesel vehicles.

The additional cost involved in migration of engines to BS-VI from BS-IV will be passed on to consumers, so buyers will have to shell out more for BS VI-compliant cars.

"We believe diesel passenger vehicles will need to be fitted with diesel particulate filter and selective catalyctic converter to meet the BS-VI requirements. This implies diesel passenger vehicles will become costlier by 20 per cent," said Hitesh Goel of Kotak Institutional Equities.

Prices of light commercial vehicles and trucks, which run on diesel, will become costlier by 13 per cent and 23 per cent respectively, according to Kotak's estimates.

However, prices of petrol and CNG vehicles are unlikely to rise sharply; Kotak expects petrol cars to become pricier by just 2 per cent following the implementation of the new emission norms. Two-wheeler prices could go up by 5 per cent, according to the brokerage.


Higher cost of diesel cars could lead to shift in consumer demand towards petrol/alternate vehicles, which will benefit India's biggest carmaker Maruti Suzuki.
"Maruti Suzuki has a 60 per cent market share in petrol passenger vehicles and a 32 per cent market share in diesel passenger vehicles. We expect Maruti Suzuki to gain 500-basis point market share if the share of petrol vehicles in the passenger vehicle industry increases from 55 per cent currently to 70 per cent by fiscal year 2022," said Kotak.
Consumers may also have to pay more for petrol and diesel prices as refineries will have to spend around Rs 28,800 crore to upgrade existing refineries for producing auto fuels with enhanced specifications.
"The refiners will require a premium of 30 paise per liter in auto fuels price to generate adequate returns on these investments," Kotak said.