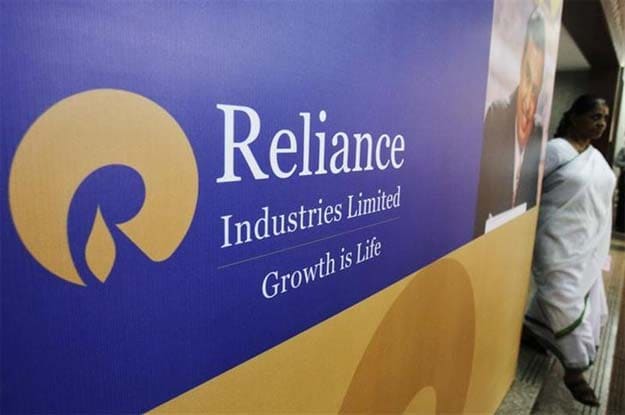 Reliance Industries March quarter results were flat, but better-than-expected GRM or Gross Refining Margin led several brokerages to retain their positive call on the stock. Revenues from refining business accounts for nearly two-third of RIL's total revenues.
RIL's GRM for the quarter ending March 2014 stood at $9.30 per barrel topping estimates of $8.60 a barrel and were also higher than the preceding quarter's GRM at $7.60.
Deutsche Bank said strong refining margins will drive RIL's ebidta. CLSA said higher GRM will drive EBIT by 10 per cent. Goldman Sachs also maintained its buy call on RIL citing better that expected fourth quarter results and higher GRM.
Sushil Choksey, director at Rosy Blue Securities told NDTV that RIL results were in line, while GRM surprised positively.
"Refining is looking better and better as quarter goes by...they are doing the best on the global basis" said Mr Choksey.
Going forward, polyester will be the big revenue driver for Reliance as cotton has become costlier, Mr Choksey said.
RIL's upstream business, which is small relative to refining, continued to disappoint though. Reliance has said further investment at its KG D6 field to reverse falling output would require a rise in domestic gas prices.
A formula that would have nearly doubled prices from April 1 was approved by the cabinet, but the Election Commission last month asked the government to defer the increase until the end of the five-week general election in the middle of May.
Mr Choksey says the next government may go for price hike, which is necessary for energy security in the county and this will help RIL.
Meanwhile, RIL's retail business, which started at end-2006, posted its first ever annual profits before depreciation, interest and tax at Rs 363 crore. However, the company's telecom venture is yet to become operational despite billions of dollars' worth of investment.
"If telecom starts contributing from the second half of the year then it will do much better," Mr Choksey said.
Stock call:
Deutsche Bank maintained its buy call on the stock with a target of Rs 1,110 per share, while CLSA has an aggressive target of Rs 1,175 on RIL. Goldman Sachs has a target of Rs 1,050 on the stock.
Mr Choksey's Rosy Blue Securities expects a 25- 30 per cent return from RIL shares in next one year.
As of 12.30 p.m., RIL traded flat at Rs 959 as against a 0.32 per cent rise in the broader Sensex.