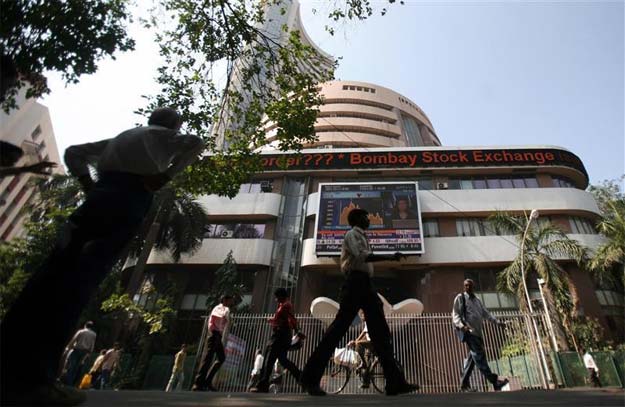 Mumbai
: Top bourses Bombay Stock Exchange (BSE) and National Stock Exchange (NSE) on Monday extended the deadline for brokers to submit necessary details for putting in place the new risk-based supervision model.
However, BSE and NSE said that no further extensions would be provided to the brokers in this regard.
The bourses had initiated a process of putting in place a new risk-based model for supervision of market entities, including brokers, taking forward the new model proposed by regulator Securities and Exchange Board of India (Sebi) in this regard.
The two bourses had earlier asked their respective members to provide necessary details by July 20 for this risk-based supervision module.
In separate circulars on Monday, the exchanges said the due date for submission of data has been extended to July 24.
"Members are advised to submit the data... positively by July 24, 2015 since the link for submission will be de-activated thereafter and no further extension will be provided," NSE said in its circular.
Similarly, BSE also asked the brokers to note that "no further extension will be provided".
According to BSE, the timeline has been extended based on requests by brokers.
Trading members have been asked to collate data required for the risk assessment template and submit the same for financial year 2014-15.
The exchanges reiterated that the information has to be submitted only electronically.
Sebi has decided to adopt this new supervision model, based on level of risks posed by a market entity, to help it better regulate the marketplace and strengthen its surveillance system.
The new model, derived from the global best practices, would follow four distinct steps - assessing the risk posed by a market entity, assigning 'risk and impact rating' to it, determining supervisory risk rating score and then adopting a suitable supervisory approach.
Various market entities would be divided broadly into four groups - very low risk, low risk, medium risk and high risk - and the quantum of surveillance and number of inspections would increase as per the risk level.
Risk and impact ratings would be assigned to each entity on a scale of 0-4, with zero rating being for those with completed absence of any risk parameters, and a score of four would indicate "very high risk or very low compliance".
The move would help the existing surveillance system take care of most of the smaller offences, so that the investigation resources are utilized more effectively to tackle serious violations in the market place.