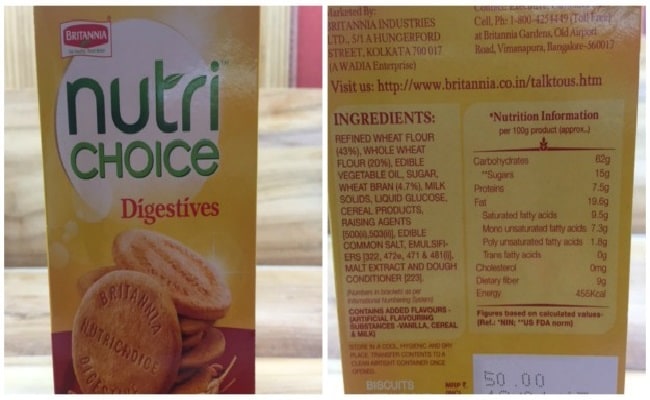 Britannia Industries shares fell nearly 6 per cent to a more than three-month low on Tuesday, a day after the fast-moving consumer goods major's revenue in the July-September quarter missed analysts' estimates. Britannia's revenue from operations came in at Rs 3,419.11 crore in the second quarter of current financial year, up went up 12.14 per cent compared to the corresponding period a year ago. The company's quarterly revenue missed analysts' estimates, according to news agency Reuters.
Britannia shares settled 5.89 per cent lower at Rs 3,551.50 apiece for the day on the BSE, their weakest close since July 3. (Track Britannia Industries Shares)
Shares traded with high volumes. A total of 1.39 lakh Britannia shares changed hands on the bourse on Tuesday, nearly 10 times compared to a daily average of 14,000 recorded over the past two weeks.
In a regulatory filing after market hours on Monday, Britannia Industries posted a net profit of Rs 498.13 crore in the three-month period ended September 30, as against Rs 404.22 crore in the corresponding period a year ago.
"Covid-19 has brought about a situation whereby we are witnessing tectonic shifts in economic growths and consumer behaviour across the world. While the government ended the lockdown, it appears that it will take a while for the situation to normalize," said Varun Berry, managing director, Britannia Industries.
"These times have re-enforced the importance of giving back to the society and community at large and we are making headways into creating a business which co-joins sustainability and profitability," he added.
The company said it witnessed moderate inflation in the prices of key raw materials but expect the rates to be stable going forward given the positive outlook on monsoon and harvest.