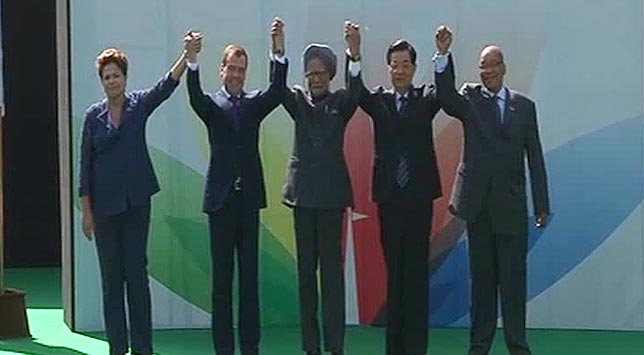 New Delhi:
Reforms to give emerging powers greater voting rights at the International Monetary Fund (IMF) must be implemented to ensure more lending, leaders of the BRICS countries agreed at a summit in New Delhi on Thursday.
"This dynamic process of reform is necessary to ensure the legitimacy and effectiveness of the Fund," Brazil, Russia, India, China and South Africa said in a joint declaration after their meeting.

"We stress that the ongoing effort to increase the lending capacity of the IMF will only be successful if there is confidence that the entire membership of the institution is truly committed to implement the 2010 Reform faithfully."

Promised changes to voting rights at the IMF have yet to be ratified by the United States, adding to frustration over reform of the G7 and the U.N. Security Council, where India and Brazil have been angling for years for permanent seats.
Copyright @Thomson Reuters 2012