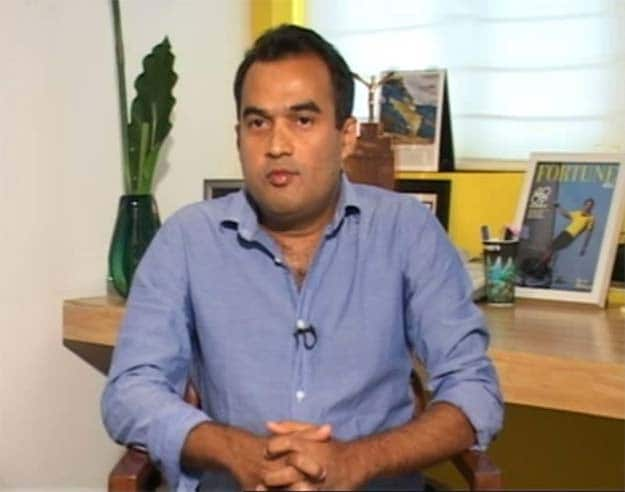 The idea to start online ticketing platform BookMyShow was conceived when three young friends from Mumbai were on a vacation in South Africa in 1999. "Our journey started long back in 1999, when three friends got together and we were on a holiday in South Africa and we just thought about this idea when we heard a radio jingle saying you could buy tickets online," Rajesh Balpande, co-founder and director, BigTree Entertainment - the company that owns BookMyShow told NDTV.
On the BookMyShow website, the three friends and co-founders of the company which is the market leader in the online ticketing space, call themselves 'The Three Musketeers'.
Soon after their 'Eureka moment' as they call it, the three friends who all went to Mumbai University's Sydenham Institute of Management for their MBAs quit their respective jobs. While Ashish Hemrajani took on the CEO's role, Parikshit Dar took charge of Technology, and Rajesh Balpande took on the responsibility of Finance.
"And we were young kids at that point in time just out of business school. We came back to India and basically started this venture," Mr Balpande said.
However, the friends realised that they may have entered the market a tad early in the day.
"Very soon realised that we are probably too early for the market at that point in time and I'm talking about way back in 1999 and then we quickly had to reorganise the business," Mr Balpande said.
From 2002 till 2007, the trio got the infrastructure in place and built the backend for the cinema industry which did not have an automation system. "So, from 2002 and till 2007 is when we actually went and installed software at all the multiplexes and made sure that the inventory was available for us to sell online," Mr Balpande said.
"It was in 2007 when we realised that the market was back and we could start a B2C (business to consumer) business that's when we launched BookMyShow."
BookMyShow, as most readers would be aware is a ticketing platform where customers can book for movies, concerts, plays, live events, sporting events etc.
Revenue Model
BookMyShow charges a surcharge of around 10 per cent for every ticket from the end consumer. In smaller towns were a ticket could be as cheap as Rs 50, the surcharge would be Rs 5, he said. As the price increases, the company reduces the surcharge, Mr Balpande said.
There is a small part of the surcharge that goes back as royalty to the multiplexes as their premises and systems are used in the ticketing process.
However, in case of live events and in the sporting business, BookMyShow gets a royalty from ticket sales because the company helps them set up the ticketing infrastructure.
The company has been growing at 70 per cent annually and operates in 2500 screens out of the 10,000 screens in the country, BookMyShow said. Going forward, the company plans to penetrate the market further by getting to single screen theatres as well, Mr Balpande said.
Penetration currently is as low as 9 per cent and can go up to 25 per cent, he added.
International market
The company wants to look at the international market going forward more seriously. "We want to address that market as well. Right now that market is very small. We will look at the international market as an extension going forward," Mr Balpande said.
BookMyShow offers tickets to international events like the Singapore F1; tickets for which are currently priced between Rs 14,000 and Rs 4 lakh.
"Currently we have a tie up with an international partner and we sell on our platform through them."
Early Bird
It was the company's early entry into the market that helped it capture market share, BookMyShow said. It holds 90 per cent market share in the online movie ticketing business. "Being early in the business we have built up partnerships," Mr Balpande said.
The company sold 5 crore tickets during the last fiscal year ended March 31, 2015, he said.