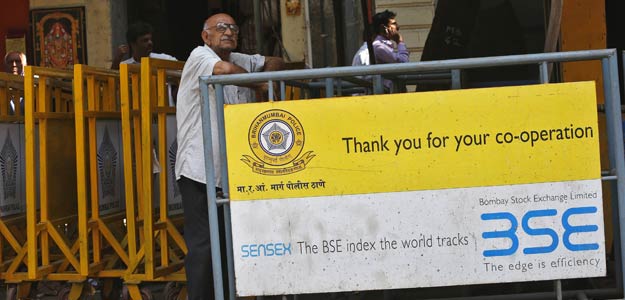 The Bombay Stock Exchange has shut its shares and currency markets after prices stopped updating due to a network outage. The oldest exchange of the country said trade would resume shortly.
"Network service vendor HCL team is working to resolve the market. Once the network issue is resolved, the markets will restart," a BSE spokesperson told NDTV.
Dipan Mehta, member of BSE and NSE told NDTV that all trades which have taken place prior to outage will be honoured. Orders which are in the system will get cancelled, he added. (Watch video)
"There will be a pre-open session, which means participants can place orders at realistic prices or current prices, which are there on other exchanges and trading should resume pretty soon," Mr Mehta said.
Mr Mehta said the outage was related to networking issues concerning the vendor, but added that exchanges all over the world face technical challenges.
"So as far as the BSE server and the matching system and the trading engine is concerned that is working perfectly fine, its connectivity that we are not able establish with the exchange," he added.
The shut-down of BSE markets is bad news for traders, who mostly undertake intraday trades. Intraday traders, who have bought or sold shares on BSE, will not be able to square off their trades till the time the exchange starts functioning again. (Read the full story here)
However, investors who hold stocks as delivery can sell them on NSE or MCX-SX.
Sensex values stopped updating just 15 minutes into continuous trade today. The markets were shut at around 9.53 a.m., according to last updated time on the BSE.
This is the second time in two months, when BSE has faced a network glitch. Such outages do not augur well for the BSE, which has been trying to take on the NSE by introducing new segments such as options trading.
Market analyst Srivastava says the BSE should have a disaster management system in place to allow seamless trade. He added that there has been no real time information from the BSE about resumption of trade.