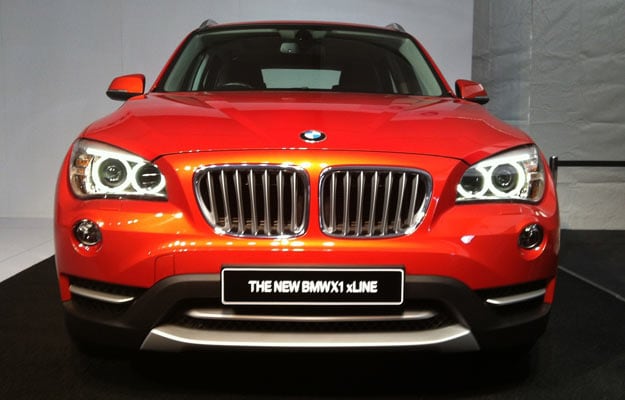 BMW is all set to create some excitement in the car market with the updated X1 SUV. Launched first in 2010, the X1 created a new entry luxury segment in India. The company has sold over 5,400 units since then. The car has been successful but is sales waned slightly in the second half of 2012. The new X1 is a facelift in the true sense with minor changes on the outside and in. (Watch: X1 gets a facelift)
The X1 is being offered in three variants, that includes 2 lines - X line and Sport line. A navigation system is standard, along with beige interiors and a new 8-speed automatic. Prices: Rs 27.9 lakh for the base model, Rs 32.5 lakh for the X Line and Rs 32.5 lakh for the Sport Line (ex-showroom all-India). The new prices are a significant repositioning upwards, which in my opinion is a mistake since the X1's USP was the sub-Rs 30 lakh pricing previously.
The X1 is rivaled by the Audi Q3 and Mercedes-Benz B Class. The Q3 is a four-wheel drive and while the X1 does have that too, it is not offered in India. Audi launched the petrol variant of its Q3 in India on Wednesday, priced between Rs 28 and Rs 33 lakh. Volvo will launch the V40 Cross Country to rival the X1 in a few weeks from now (watch video).
BMW India currently holds a slim lead as the No. 1 luxury car maker in India. But even as Audi catches up to its sales tally, the company says it won't get into discounting its cars to increase volumes. The 3 Series launched in 2012, as well as the 5 Series remain its sales drivers. The new X1 though is now expected to contribute high volumes too.