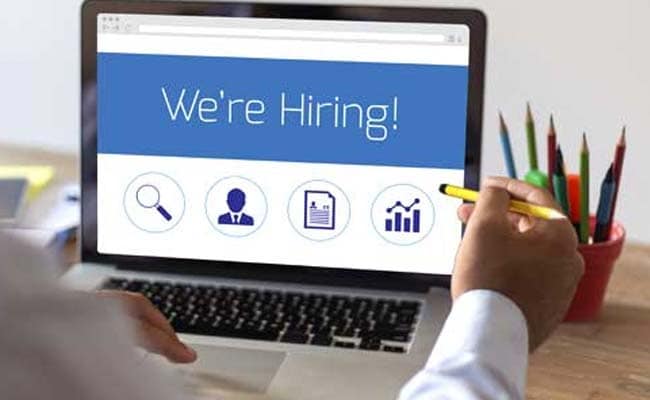 Mumbai
: To avoid biases related to region and gender, among others, organisations are now plumping for a 'blind hiring' strategy - where the focus is on recruiting a candidate with the right skill set - say industry experts. Blind hiring is a process of recruitment where the premium is on skills and abilities rather than on soft skills, culture-fit and factors like region and gender. "This method is slowly gaining ground in India, especially when a number of vacancies are to be filled and the role is at the entry level," CIEL HR Services CEO Aditya Narayan Mishra told news agency Press Trust of India here.
However, he said mid to senior roles call for a good assessment of culture fit and the applicants want face to face interactions with their potential boss.
"Given the impact a mid-level or a senior role produces in an organisation, it is important that the best get hired and the offered candidate has a realistic preview of the job. Hence, blind hiring is not practised for these roles yet," he added.
Making a similar point, TeamLease Services vice-president-recruitment services Ajay Shah opined that blind hiring will lead to impartial selection, personal bias removal, gender parity, workplace diversity and development of a skill-based meritocratic organisation.
"Corporate India is already seeing dearth in employable talent and this may also be due to its conventional methods and expectations. Adoption of this method will definitely bring in a different perspective and will increase the scope of talent pool in India," he explained.
However, he said, as firms in India have been using conventional recruitment or interviews for years, this radical change on hiring will have its own challenges and a large workforce might make it more time-consuming and bulky.
Michael Page India director Anshul Lodha said this concept will work well for large business houses in India, large financial services companies and any organisation that is looking to hire mid-level employees in a large capacity.
"Speaking from experience, blind hiring is suitable for candidates who are applying for mid- to senior-level jobs as opposed to entry-level ones. For instance, in cases of campus recruitment, it is essential to take into consideration the educational background of the candidate to understand and gauge their level of exposure," he added.
According to GlobalHunt managing director Sunil Goel, this has usually been followed partially where company do contract hiring for skilled workforce to complete task with specific skills.
"This trend will be more evident in technology and new age businesses targeting those segments who do not want long term commitment with the firm," he added.