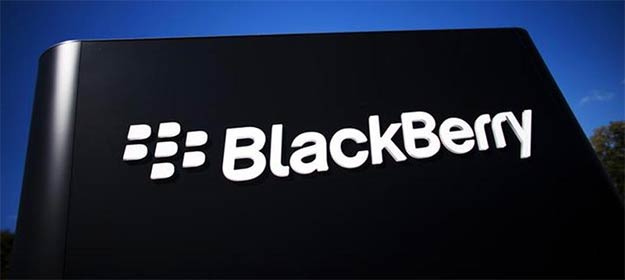 Waterloo, Ontario: BlackBerry Ltd said on Tuesday its turnaround gained traction as sales at its crucial software segment rose in the first quarter and its broader revenue slide began to ease, sending its shares up 4.3 percent.

Quarterly revenue totaled $658 million in the quarter, slightly lower than the prior period, but software revenue more than doubled from a year ago to $137 million as the company pivots to that segment.

"The reaction is all about the software revenues," said Morningstar analyst Brian Colello. "This is the best sign yet that the turnaround is working."

Its shares rose to $9.60 in premarket trade on the Nasdaq from a close of $9.20 on Monday. The software revenue growth calmed the fears of analysts and investors, who have been concerned about BlackBerry's ability to grow those revenues as it transforms itself from a hardware-focused company to more of a software and services provider.

"I'm obviously quite pleased with the quarter. We have some very good achievements," said BlackBerry chief executive John Chen on a conference call.

Separately, BlackBerry announced a long-term patent cross-licensing agreement with Cisco Systems Inc that covers their respective products and technologies. BlackBerry said that it will receive a license fee from Cisco, but terms of the deal were not disclosed.


The agreement is part of Chen's push to license and monetize the company's deep pool of patents that it has built up over the years.
BlackBerry said it has signed partnership deals with Wistron Corp and Compal Electronics, extending the company's reliance on others for joint development and manufacturing of its devices as it aims for profitability in its handset business. The company already has a deal in place with Taiwanese electronics company Foxconn Technology Co.
Excluding a one-time accounting gain and charges related to restructuring, the company reported a first-quarter loss of $28 million, or 5 cents a share.
Analysts, on average, expected a loss of 3 cents a share, according to Thomson Reuters I/B/E/S.
© Thomson Reuters 2015