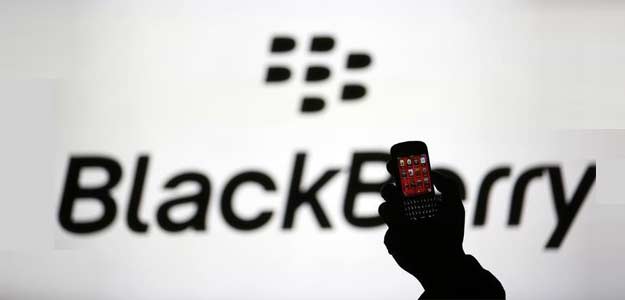 Toronto
: BlackBerry Ltd reported a smaller-than-expected fiscal third-quarter loss on Friday and its first quarter-to-quarter revenue gain in over two years, indicating turnaround efforts may be gaining traction.
The better-than-expected results, driven by higher hardware and software revenues, sent up BlackBerry shares by 6.3 per cent to $8.29 in premarket trading in New York.
In the quarter ended November 28, the Waterloo, Ontario-based company reported a loss of $89 million, or 17 cents a share. That compared with a year ago loss of $148 million, or 28 cents a share.
Excluding a noncash credit tied to a change in the fair value of debentures, restructuring charges and other one-time items, the company posted a loss of $15 million, or 3 cents a share.
Quarterly revenue fell 31 per cent to $548 million from a year earlier, but rose 12 per cent from the prior quarter, after nine consecutive quarters of declines.
Analysts, on average, expected the company to post a loss of 14 cents a share on revenue of $489 million, according to Thomson Reuters.
Software revenue, a key metric closely watched by analysts as the company pivots its focus to that segment, more than doubled to $162 million from a year earlier.
Year-to-date software revenue is about $362 million, within striking range of the company's forecast target of $500 million for the current fiscal year ending February 29, 2016.
Revenue from smartphone sales also rose for the first time in four quarters to $214 million from $201 million in the second quarter.
The company did not immediately break out device shipment numbers. BlackBerry recently rolled out the Priv, its first smartphone powered by Alphabet Inc's Google Android operating system.
"We are stepping up investments to drive continued software growth and the additional Priv launches," said chief executive officer John Chen, adding that he expects this to result in sequential revenue increases in the fiscal fourth quarter.
© Thomson Reuters 2015